Insurance Without The Drama
Announcing Our Sponsorship Of Fair City
Last updated: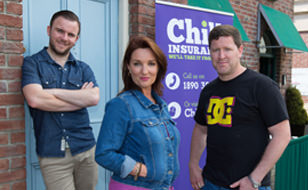 From July 1st 2014 someone new will be taking up residence in Carriagstown, Co. Dublin as Chill , the 100% Irish owned Independent broker, proudly announced that we will be coming on board as the main sponsor of RTE's flagship soap; Fair City.
Fair City has being a stalwart of RTÉ scheduling for the better part of 25 years, constantly receiving high viewing figures thanks to its combination of familiar characters coupled with credible and sophisticated storylines. Characters such as Carol Meehan, Bela Doyle, Charlie Kelly, Paul Brennan, Billy Meehan and Mondo have gone onto become part of Irish pop culture since the show was first broadcasted back in September 1989.
Chill see this partnership as an opportunity to highlight the fact that we take the drama out of comparing various insurers for you. We like to think that we make it easy for you to get an online quote for your car, home, van, business and life insurance in less than two minutes.
Our Fair City sponsorship ads, which can be seen before and after each episode of the show, carry on from our recent suite of subversive ads, which featured Jennifer Maguire, which asked you to question the way you view insurance.
Our aim this time around is to raise a smile on the faces of the Fair City viewers. We set out to do this by playing on the perceived stereotypical drama and action that is normally associated with soap operas to show viewers that the little things in life, such as arranging your insurance cover, needn't be a drama.
We have some experience of drama thanks to our sponsorship of Cork GAA over the last two years so we are looking forward to exciting storylines and plot twists that will be coming out of Carriagstown over the next couple of months.
First published by Ian O'Reilly