Can I add someone to my car insurance temporarily?
Making Insurance Simple
Published on by Fergal Lynch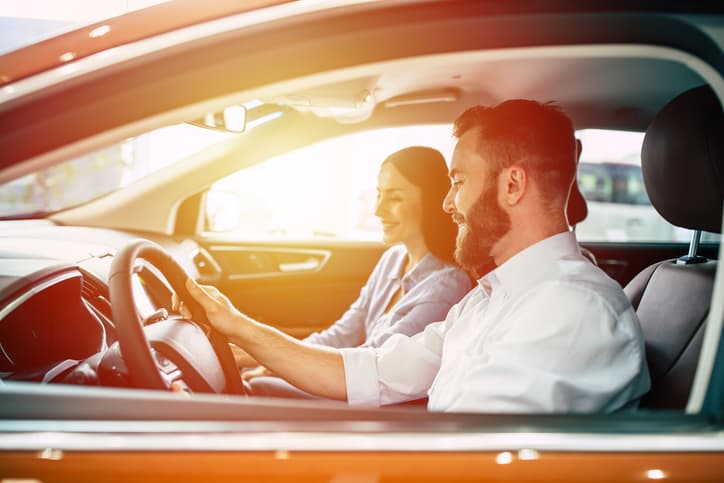 Adding a person to your car insurance temporarily is relatively straightforward and is a cost-effective way of allowing someone else to drive your car. Whether you're going on a long journey and want someone to share the driving with, or you're borrowing a family member's car for a road trip.
But how do you go about? We've got the answers.
Can I insure a car for a week?
You may not be able to get a brand new policy for just one week, but you may be able to add yourself as a named driver to an existing policy of a friend or family member. This is often the most cost efficient way of looking for temporary insurance.
A temporary change is one that is in effect for a limited time period. A permanent change is one that stays in effect until the end of the policy. Depending on the type of Mid Term Adjustment (MTA) you want to make, the policy's premium may increase or decrease. In some cases it may stay the same.
If you want to make an MTA to your policy, contact Chill Insurance and we'll be happy to help you make a temporary or permanent change.
There may be some restrictions if you're trying to take out car insurance for a week. For example, you might not be able to get insurance for such a short period of time if,
You're a young driver or you've only just passed your test;
You want comprehensive cover.
Can you get car insurance for one day?
To do this, the policy owner should get in touch with their provider and arrange to have a named driver added. This is usually simple to do and you could be insured on the car within minutes.
Depending on the drivers details, there may be a cost to add them to the policy and in certain circumstances the cover may be reduced from comprehensive cover to third party, fire and theft.
Modified Date: