Avoid Impulsive Insurance Purchases
5 Questions To Ask Yourself
Published on by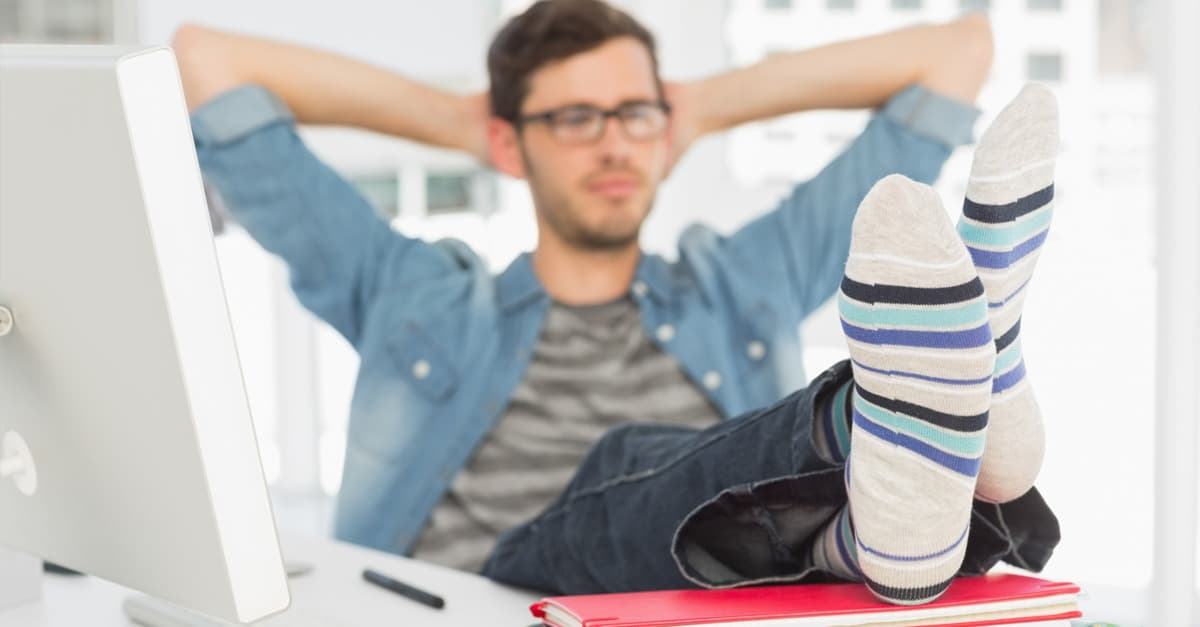 Making a decision based on an impulse is very common and we've all been guilty of it at some point. In many instances our impulse nature can overtake our more rational decision making skills. For instance how many of us have gone with the first option because it appears to be the easier one or it seems the most cost effective up front?
I know that I've been guilty of some rash decisions over the last couple of years and I've agreed to, or undertaken, many adventures without doing the due diligence when it comes to being sure it's the best decision for me and my wallet.
For instance;
I signed up to do a duathlon up the Dublin mountains because the name of the event sounded cool.
I ran the Dublin marathon last year without a great deal of training because the t-shirts are nice.
I usually buy whatever the shop assistant tells me to buy in most stores because I don't like the in-store small chat
I undertook a college course without thinking about what I wanted to do with my career.
I usually buy the bigger bar of chocolate because it represents better value and I believe that I have modicum of restraint.
I have been know to drive long distances to get cheaper diesel.
Consumer researchers have being writing about our impulse nature for decades with some recently suggesting that there are four particular types of impulse purchaser.
These include;
Pure impulse purchases examples of which include any purchase you make that is outside your normal purchasing patterns.
Suggestion impulse purchases examples of which include any purchase you make without having seen or used the product or service previously but decide that you now require it.
Reminder impulse purchases examples of which include any purchase that is driven by seeing an item or service and remembering that you need to replenish it. This also includes visual spurs that can remind you to make a purchase.
Planned impulse purchases examples of which include a consumer making an intended purchase because of price or other incentives.
Perhaps, it might be argued, the idea of impulse buys appeal to our more primal motivators of instant gratification?
But when it comes to purchasing, or renewing, your car insurance or home insurance should we try to forgo the idea of satisfying ourselves in the now and instead switch our focus to the future?
But how, you might ask, can we switch our inherent approach to purchasing away from impulse buys?
One way you could start this process is to ask yourself the following five questions before you say yes or click confirm on that policy.
1. What level of cover do I actually need?

With three different types of cover choices on offer for car insurance, do you need to go with comprehensive cover if basic third party cover might suit my requirements better?

2. What excess can I afford?

Many insurers offer a standard excess but if you increase this level of excess might that lead to a cheaper policy for you?

3. What are my payment options?

Are you able to afford to pay off your policy up front in one payment or does it suit your finances better to stick with monthly repayments. Some car insurers may offer discounts for upfront payments so is this an option you should investigate?

4. What is the aftersales service like?

Incidents can happen at any time so before you make a purchase you should do some prior research on your potential car insurer to ensure that their service matches up to what you would expect from them. For instance, do they have 24 hour breakdown service or what are their contact centres opening hours like. For many of us these minute details can make or break our purchase decision.

5. Which grouping am I placed in?

Insurance is based on a number of factors and in many instances your quote will be based on the statistical grouping you fall into. You may find that your quote from one insurer differs from another and this is because of the statistical risk you pose to them. Shopping around can help you identify which insurer or broker offers you the best quote for the group you are in.
---
The final point is probably one of the most important ones when it comes to any impulse car insurance purchase decision. Our default impulsive responses to any car insurance quote we get, be it first time or renewal, is usually two fold.
Firstly we will usually say that's too expensive and secondly we will usually remain with that first quote.
But should you? Although many of us do make impulse purchase decisions when it comes to getting our car insurance we can control how impulsive the process actually is.
The important thing to always remember is that YOU are in charge and that you have more control over what the out come than you might imagine.
Modified Date: