Whole Of Life Unit Linked
7 Things Irish Customer Need To Know
Published on by Fergal Lynch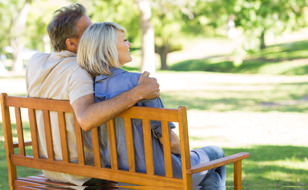 Over the last few days Joe Duffy has received calls from Whole of Life unit linked policy holders who have recently been told that their premium will be increasing in order to maintain the level of cover on the policy.
These policies date as far back as the 1970's for some people and continued to be quite popular up until the late 90's early noughties.
Here are seven things you need to know about whole of life unit linked cover to help you ascertain if this is the type of policy you currently have:
7 Facts About Whole Of Life Unit Linked
This particular cover is referred to as Whole of Life cover but depending on the provider it can have a different product name. If the policy booklet or documents mention that it is unit linked this means this is the type of cover that they have been referring to lately.
This type of cover is for the lifetime of the policy holder and a small portion of the premium you pay monthly is invested in a fund which could lead to a small encashment value on termination of the policy. The higher the encashment value the more of a chance there would be little or no increase at future reviews. However the fund value was never guaranteed to grow and due to steady decline in interest rates from the late 90's on and the global recession in 2008 this affected these fund values negatively.
Many of the policies were sold based on the With Profit fund which grew by annual bonuses declared by the life companies. This fund also performed well based on high interest rates, which was the case back in the 80's & 90's. Mortgage interest rates were tracking about 12/14% and they have gradually dropped over the years which led also to a drop in the bonuses declared by the life companies.
Cancelling this whole of life cover and moving to a Level Term policy will mean that your policy has a term and after the term is up the policy will expire. You will also be fully underwritten medically for any new policy you apply for.
When a review is carried out the life company review the risk on the policy based on your current age.
The majority of these policies have T&C's stating that a policy is reviewed after the first 10 years and every 5 years after that and then every year at age 70.
You may have had reviews before but never realised as an increase was minimal or not required. If you have not taken up any small increases in premiums in past reviews this will only negatively affect any further reviews coming down the line.
Although there were some risks associated with this type of cover there are also some risks if you are now thinking of cancelling your whole of life cover and replacing it with any other policy you may be eligible for.
My team and I are on hand to help or even just answer any questions, on 01-4003434. If you were one of the many whole of life unit linked policy holders who recently received your review don't hesitate to call us if you need alternative cover options and we will do our best to help you.
Modified Date: