Save On Home Insurance
Tips To Remember At Renewal Time.
Published on by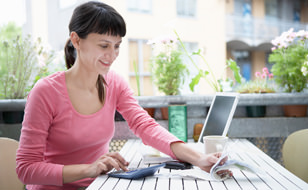 With the summer months in full swing, are you looking for a home insurance policy? Whether you're a first time buyer or choosing to renew a policy, it can always be a costly endeavour. And let's be honest, wouldn't you prefer to spend those extra Euros on an exotic summer break?
Well that's where we come in! At Chill, we make it our business to help you find the home insurance cover at a price that is right for you and your home. But, what if there was a way to make a further saving on your household policy? With our handy hints and top tips, you could be on your way to saving a little extra when choosing home cover.
Have A Browse
As most of us know, the two main ways of buying insurance are: directly through an insurance company; and through an insurance broker. However the premiums offered may differ depending on which of these two options you decide to investigate for your new cover. Brokers, like ourselves, may provide special deals or can get you quotations from specialist companies. Brokers can also compare quotes from a number of different insurers, in our case a number of different underwriters, and find you the right deal at the right price. Remember it's always important to have a think about a quote before buying, and make sure it's exactly what you want and need.
Consider The Excess
Check with the insurer or broker, when you are looking to take out or renew your home insurance cover, about the different excess options you have. Excess is a contribution that your insurer can require you to pay towards a claim you make on your home insurance policy. Always check with your insurer as they may have many types of excesses that can apply in different situations. The reason we are suggesting this is because your insurer may give you the option to pay a higher excess fee than standard which may reduce the policy premium. Just be forewarned that this can mean that you may have to pay more if you need to make a claim during the period of your policy.
Secure Your Home
Put some thought into making your home more secure against burglars. Dead-bolt locks and monitored house alarms always add to your security, and insurers always look favourably on a well secured house. Another tip is to consider re-enforcing your household against the wrath of Mother Nature. Look into the various preventative measures you can have installed which can help protect your home against potentially harsh weather conditions, e.g. storm shutters, etc.
Ask About Discounts
Already have an existing home or motor policy? Why not give a thought to buying a policy from your current insurer? Insurance companies may offer a discount if you have multiple types of cover with them. But before buying, always make sure the combined price is cheap than buying the two separately.
---
We all want to save a bit of money, so put these tips into action, and who knows they may help you cut down the cost of your home insurance. Why not give us a call on 01 400 3400 to discuss your options, or alternatively hit Get a Quote now to find the perfect policy.
Modified Date: