PCP vs HP vs Car Leasing
Find the best one for you
Last updated: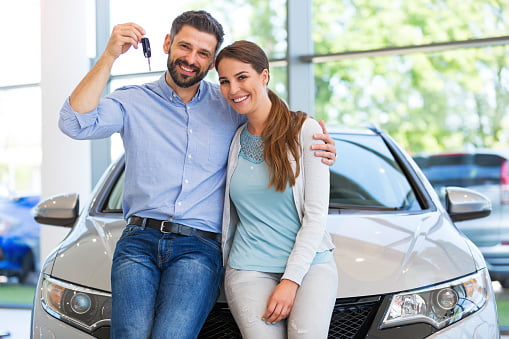 When looking for a new car, sorting out the finances can be a daunting task. There are various routes to go down, and it's not always easy to decide which one is best for you. Luckily, Chill is here to help with a guide to the three most popular options: PCP finance, HP finance and car leasing.
PCP FINANCE
Standing for 'Personal Contract Purchase', PCP finance offers you the option of monthly payments, with the opportunity to buy the vehicle at the end of the term. It's currently one of the most popular routes to go down, but what are the pros and cons for this particular way of financing your car purchase?
Pros
Low deposit options, making it fairly budget friendly
Gives you the option to buy
Good flexibility
Option to purchase a new car
Cons
Slightly higher payments than the other two options
Large balloon payment at the end of the term (which you don't have to pay; you could also hand back the car)
Mileage limits in place
Payments spread over a longer period of time
HP FINANCE
The 'Hire Purchase' option used to be all the rage, but it's slowed down in favour of PCP in recent years, since drivers are leaning towards looking towards new cars more often. However, this is a great option if you're interested in buying a used car. But how does it compare to the other options available?
Pros
Gives you the option to buy
Pays off the car quickly
No mileage limits
Cons
Higher monthly payments
You're committed to the car from the start
Only available for used cars
CAR LEASING
The final option is car leasing, also known as 'Personal Contract Hire', is a very simple way of getting your hands on a car. All it consists of is an initial rental payment, and then monthly instalments until the contract ends. It's a great option for more flexibility, and tighter budgets, but how does it hold up in comparison to the rest of the options?
Pros
Cost effective if you want a new car often
Short contract gives you flexibility
Ability to choose your contract length
Cons
No option to buy
Mileage limit
Expensive in the long run
INSURE YOUR NEW CAR WITH CHILL
Once you've chosen your method of financing your new car, you'll need to get it insured. Get a quick quote with Chill to make this the easiest part of the process.
First published by Ian O'Reilly