Why Brokers Are Better
We Get The Best Deal For You
Last updated: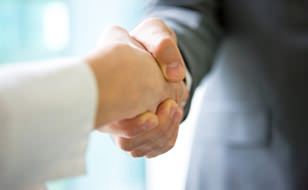 The difference between an insurance broker and a regular insurance company can sometimes appear a little blurry. In fact, it's a question that we're often asked when somebody is looking for a great deal on their insurance.
So to help clarify matters we've penned this blog post to explain what we do at Chill and reveal exactly how we manage to get our customers the cover they want at a fantastic price.In a nutshell, we passionately believe that insurance brokers are better for customers because they:
Help you save money

Everyone is looking to save money these days and whilst going to a broker can seem like another 'middle-man', we generate so much business for insurance companies that they offer us preferential rates. This bargaining power means we can play hard ball and get lower prices for our customers.

Offer impartial advice

Some brokers, like us, don't have an allegiance to one particular insurance company, so we're best placed to understand your unique requirements and offer fantastic advice to help you get not just a great deal, but the right one. We compare 14 different insurers for you. Some brokers are known as what is called a "tied" agent so they can only sell you a policy from one insurer who they do business with.

Save time

Imagine how much time it would take you to phone 14 different insurance companies to get a quote? At Chill we realise you'd rather be doing something else, so we take the hassle out of searching for insurance and do it for you in a matter of minutes. You can also get an online quote in seconds from our quick quote engine.

Give you more choice

Brokers like Chill talk to a number of different insurance companies so you don't have to. Doing this enables us to offer customers a much greater range of policies, cover types and benefits. We realise insurance isn't a one size fits all product and that's why we don't scream about price. Your insurance needs are as unique as you are.

Are the experts!

We might be a young company, but our team have been in the insurance game a long time! We've got bags of experience and knowledge of taking the pain out of searching for insurance.
If you'd like to know more about Chill or what brokers get up to, leave us a comment below and we'll get back to you!
First published by Ian O'Reilly