What is Employers Liability Insurance?
Information That Could Help You
Last updated: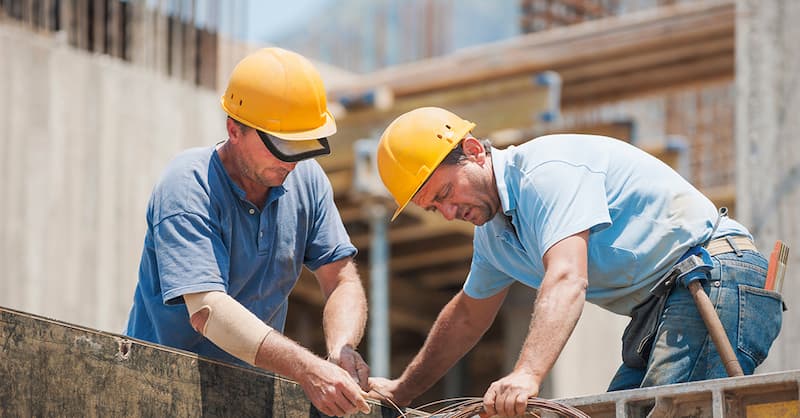 Employers Liability is important for any busines owner with employees. However, some employers may not be too familiar with the finer details of this type of cover. Below we take a look at some frequently asked questions that business owners may not know the answers to.
What is an Employee?
Most policies extend the definition of a direct employee to include: labour-only sub contractors or persons supplied by them, self employed persons, persons hired or borrowed by the insured under agreement or persons engaged in training, education or work experience. This means that claims against your business under these categories will be indemnified by your insurance, providing you are covered.
In the Republic of Ireland employers liability insurance is not compulsory. However you are responsible for the health and safety of your employees while they are at work. Employers liability insurance will enable you to meet the cost of compensation for your employees' injuries or illness which may occur while they are working for you.
What is Employers Liability Insurance?
Employers liability insurance protects your business against your legal liability for injury, illness, disease or death of any employee under a contract of service with your business.
Workplace accidents occur often in Ireland. In particular, the most common incidents involve falls from heights and working with machinery in construction and agriculture sectors. In 2014, there were 56 workplace fatalities in Ireland, compared to 47 from the previous year, with most of these events occurring in the farming sector.*
The number of non-fatal injuries also increased from 6,598 to 7,431, with one third of these cases occurring as a result of manual handling, particularly in the health, social work and manufacturing sectors. While employers may try to enforce safety regulations wherever possible, they will still need the protection of employers liability insurance from the potential risk of an accident.
What is an example of an Employers Liability Claim?
An Employers liability claim can occur in a number of different ways. If there are unsafe work practices and/or procedures that lead to injury, the employer could be seen as being negligent. An example of an unsafe workplace would be a construction site with tools lying around, unattended plant or machinery or even a lack of health and safety training provided by the employer. All of the above could result in an employers liability claim.
Manual handling is another area insurers are keen to stress that adequate training is provided. The exposure to manual handling claims can be seen in businesses such as construction, retail and other commercial risks such as public houses/restaurants.
It is important to identify risks within your particular industry and protect against them. In the example of manual handling training, this can be done with relatively little fuss by providing basic health and safety training as part of any induction for a new employee. The Health and Safety Authority provide useful information on the necessary guidelines employers should follow when training their employees.
---
If you are a business owner and you're unsure about what level of cover you need our friendly team are here to help. So, give us a call on 01 4003400 where a member of our team can talk you through your options. Alternatively, you can get a quote with us today by filling out a quick quote above!
First published by Ian O'Reilly