We've Got Great News
We Can Now Insure Your Business
Last updated: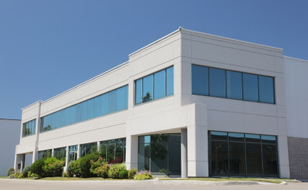 We've got some exciting news that we can't wait to tell you about! As part of our continued expansion we're pleased to announce that Chill can now take care of all your business insurance needs.
This new offering is a result of the merger between us and our sister company Power Lynch & Associates. You may not be familiar with Power Lynch if you hold home, motor or other personal policies with us, but they are the long-established commercial side of our business.
We're really excited by the fact we can now offer both personal lines and business insurance to our customers, but what does this mean for you guys? Well, we see it as an opportunity to help you save time, cut out the hassle of looking for insurance and offer you great value cover. You can think of us a 'one stop shop' for insurance.
The Chill Business team have been working closely with our other departments for some time now, and the joining of these two brands will only bring further choice and value to our customers. There's no need to look anywhere else for your insurance.
Why not call us today for an independent assessment and see how much your business could save?
Chill…we'll take it from here.
First published by Fergal Lynch