Using Car Insurance Overseas
What you need to be aware of while driving outside Ireland
Last updated: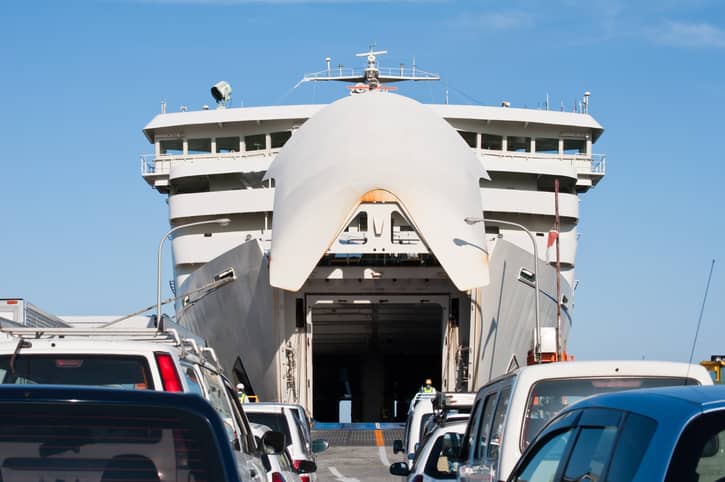 Taking your own car abroad can make getting about much easier. You won't have to get used to sitting on the other side of your car, or learn where all the buttons are to control the music and air con. However, driving abroad comes with its own set of challenges, such as whether your car insurance covers you or not.
Here at Chill, we've been working hard to keep you up to date and informed with all the latest insurance related information and advice, and as such we've put together a list of the most important things to remember if you are planning on hitting the open seas during the sunny season. So why not take a read of these tops tips?
Will My Car Insurance Cover Be Accepted Outside Of Ireland?
First things first, before you decide to book a carcation you should be aware that making a successful claim while overseas is dependent on the terms and conditions of your policy, and specific to the type of cover you have.
Before you set sail you should advise your insurer to extend the policy to the country that you are travelling to. Check with your insurer or broker as there may be an additional charge associated with extending your cover for this period.
What Countries Am I Covered In?
Once again depending on the type of cover you have, your policy should still be effective while you are visiting Northern Ireland, Great Britain, The Isle of Man, The Channel Islands or any other part of the Continent of Europe.
The green card system is no longer required in certain EU countries but you should check with your insurer to confirm if your policy covers your car on the boat or whether you require separate marine cover.
Different insurers will have different criteria and limitations associated with their policy offerings which is why it is best to check with them before you set sail.
Declaring A Car Accident Overseas
As the scout's motto goes, "be prepared", so before you head off towards the ferry terminal make sure you download and print off the official European accident statement that you should use in the event of an accident overseas.
What Do I Need To Do If I Am Involved In A Car Incident Overseas?
If you find yourself in a situation where a claim seems necessary, like in Ireland, there are certain procedures you should follow.
You need to give your insurance company or broker a call, quote your policy number, and report the details.
You need to contact the police and make notes about what happened.
You need to get photographs of the accident - including pictures of the number plates of the other vehicles involved and their positions
You need to exchange insurance details with those involved in the incident.
You need to take the names and addresses of as many witnesses as possible.
---
Are you planning a continental getaway this summer, and are looking to take the car with you make sure you give our team a quick call on 01 4003400. Our friendly and helpful team are on hand to help deal with your queries. We mightn't be able to give advice on how to avoid travel sickness but we can help you with any car insurance or travel insurance questions you might have.
First published by Ian O'Reilly