Useful Festival Tips
Festival Preparation
Last updated: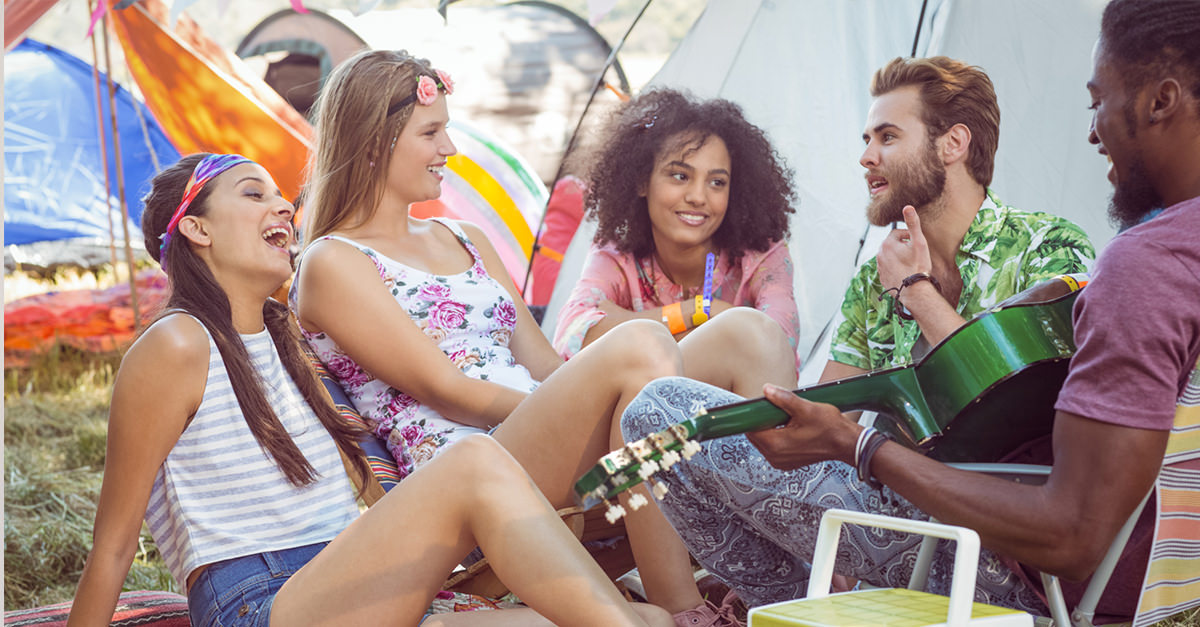 Music fans around the country will be delighted that the festival season is upon us once again. Thousands of people around the country purchased their tickets months ago in anticipation of a summer filled with music events. Whether it's Croke Park, Electric Picnic, Longitude or Marley Park, these tips will be useful to many of you, especially those venturing to festivals or gigs for the first time.
1. Prepare for Irish Weather
We all know Ireland can provide us with four seasons in the one day. Therefore you should prepare for all weather scenarios. If you are camping you will need to pack for a weekend of changeable weather. Sun cream is definitely needed for when you're outside moving between stages all day. If rain is predicted then you should bring a poncho and wellies. A poncho is light, will cover you from head to toe and will keep you dry. At night it can get very cold lying on the tent floor so bring extra clothing to keep you warm. For day only festivals or concerts, you should check the weather forecast the night before so you are prepared for the worst.
2. Remember Where You Have Parked
Remember where you have parked your vehicle. Electric Picnic has already sold out this year, meaning that over 40,000 people will be making their way to Stradbally, Co. Laois. A good chunk of these will be driving as many won't be lucky enough to live local or have access to decent public transport to the event. Traffic congestion will be even higher than last year so forgetting where your car is parked will make it even more of a nightmare.
3. What To Do With Your Electronics
Lost or damaged electronics are a common problem amongst festival goers. If you plan to bring your smartphone to catch your favourite acts on camera or to listen to them before seeing them live, you should be very careful with them. You may end up losing your device or it could be stolen, leaving you to pay the price. Try to bring a cheaper phone if possible. If not, make sure the electronic device is securely put away in a locker or kept on you at all times.
4. Water And Rest
It's important to stay hydrated during the weekend. If it's a three day festival you will be constantly active in a very crowded environment. You will be walking everywhere and possibly dancing quite a bit. It is a noisy event so lack of sleep will be an issue. Therefore, try to take power naps when you can to keep up your energy.
5. Spending Money
Bring enough money to last you the weekend. ATM's, if there are any, will have queues that are a mile long. You don't want to waste your time waiting in line when you could have brought money in the first place. Spend your money wisely and not all in one go on the first day. Food stalls will also be over-priced so try bringing some food from home with you.
6. Suitable Footwear
Generally festivals tend to be muddy due to footfall, whether or not it has been raining. Your best bet is to either wear old runners or wellies. In recent years, wellies have made a stylish come back. Flip flops are not suitable, no matter what the weather is like, because the mud will be all over your feet by the end of the weekend.
Taking out insurance is a good way to know that your personal belongings and vehicle will be kept safe while you enjoy yourself. Chill compares some of the leading insurers to provide you with a great car insurance quote, in the event it is damaged whilst parked at the festival. If you are keen to bring your smartphone to the event, you should probably consider taking out gadget insurance cover in case it is stolen/lost/damaged. Get a quick quote with us today and see how much you can save.
First published by