Understanding Price Walking And How It Affects Your Insurance
Price Walking Ban: July 2022
Last updated: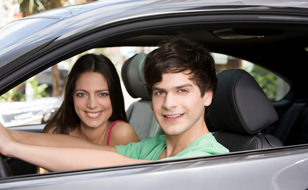 Insurance pricing can be a fickle friend - one year it's up, the next year it's down, and it's likely that every person on your street pays a different premium for their home or car insurance. This is normal, as the premium you pay is dependent on how risky you are to insure, as well as other factors such as the value of your car or home, the value of the items in it and where you live.
However, it becomes particularly fickle when loyal, long-tenure insurance customers are paying more for their insurance than new customers. You wouldn't be particularly happy if you returned to a restaurant you love and paid €50 for your meal when another table of new customers got the exact same meal for €35. This is what the price walking ban is trying to eradicate.
WHAT IS PRICE WALKING?
Price walking is a practice whereby consumers are charged higher premiums the longer they stay with a provider, but with no real reason for such price increases.
If you've stayed with a certain provider for a number of years, you might expect some kind of loyalty discount, but many providers work in the opposite way, instead rewarding new customers with lower prices. This is likely because they wish to entice new customers with more desirable premiums.
So should you have been with the same supplier for a number of years, you might be paying more than you need to thanks to price walking. In fact, Central Bank of Ireland research found that people who stayed with the same insurer for nine years or more ended up paying 14% more for their car insurance and a huge 32% more on their home insurance than an equivalent customer joining for the first time. They conducted some in-depth customer research of more than 5,000 customers to reach this conclusion. What it means is if a new customer was paying €300 a year for their home insurance, an existing (identical) customer could be paying about €96 more.
What Is A Loyalty Penalty?
A loyalty penalty is another phrase for price walking. It refers to charging loyal customers higher premiums than new customers.
PRICE WALKING TO BE BANNED IN IRELAND FOR MOTOR AND HOME POLICIES
Price walking is set to be banned in Ireland for both motor and home insurance policies. Read on to find out more about what the ban entails and how it could affect you.
Price Walking Ban
The Central Bank of Ireland has released updated Insurance Requirements Regulations for 2022. Within this document, they have recently stated that:
"An insurance intermediary that is involved in the setting of any portion of the subsequent renewal price of an insurance policy shall ensure that the portion the insurance intermediary sets or its contribution to that portion is set at a level that is no higher than it would be set for a first renewal."
What this means is that an insurance provider cannot charge people more if they are renewing for a second time, or on a subsequent renewal. In doing so, insurance providers could always give better rates to new business or new customers and never reward their existing customers that continue to be loyal to them.
Should new customers be offered a lower price, it must be disclosed that this is a new business discount and not a result of price walking, as per the ban. We discuss more how new customers can still get a discount later in this guide.
When Does The Price Walking Ban Come Into Effect?
The price walking ban comes into effect in Ireland on 1st July 2022.
What Information Must Insurers Provide When Renewing Insurance Policies?
As of November 2019, new rules by the Central Bank of Ireland meant that insurers must provide certain bits of information to customers wanting to renew their insurance. The rules were made to the Non-Life Insurance Regulations 2007.
The changes stated that insurers should give existing policyholders details of the premium they paid most recently, as well as what the new premium will be. This is to give customers full transparency and make it easy to work out whether the insurance cost has gone up or down. This information must be provided with at least 20 days left on the policy, so as to give customers time to review other deals with other providers.
What Products Does The Price Walking Ban Apply To?
The price walking ban only applies to private car and home insurance policies in Ireland. This is because, during their initial research, the Central Bank of Ireland found that these products were most important to consumers, and therefore the impact could be greater. They also said that these products may be easier to apply the ban to, because of the various pricing frames and techniques and due to the large volumes of customers that it could affect.
This means the ban also applies to home insurance policies for holiday homes, buy-to-let properties and mobile homes. For car insurance policies, it applies to personal vehicles, including cars, motorbikes and campervans, as well as 'light' commercial vehicles, like a van that is used by a business owner to deliver goods or get them from A to B. For example, a florist may use a van to deliver flowers, or a plumber to get to a job.
SO, DOES THIS MAKE IT ILLEGAL TO CHARGE RENEWAL CUSTOMERS MORE THAN NEW CUSTOMERS?
The price walking ban won't make it illegal to charge all renewal customers more than new customers. However, what it does mean is that a provider cannot charge a renewal customer more just because they're renewing.
It's likely that almost everyone pays a different amount for their home or car insurance. This is because your premiums are based on a whole range of factors, from the size of your house to the sum of its contents, and from the make or model of your car to how many modifications it has.
Instead, the ban means that two (hypothetical) identical customers should be charged the same premium whether they are a new or a renewal customer. An insurance provider cannot charge one more simply because they are renewing.
WHAT DOES THE PRICE WALKING BAN MEAN FOR CUSTOMERS
Some of the benefits include greater transparency for customers like you and fairer pricing for loyal or long-tenure customers. It also offers an additional level of protection for vulnerable customers. Not everyone can easily shop around when it comes to renewing a policy, and this is particularly the case for vulnerable people. The ban could prevent them from paying more for their insurance for no reason.
As an example, should a new customer get a quote from your provider, and you wish to renew for a fourth year, you should both be offered a premium at the same price (hypothetically, providing you were both insuring identical items or properties).
You might be wondering, too, whether your premium could reduce should you choose to stay with your current provider. Your premium could go down, however if you don't see a price drop, it could be that your provider already has a practice in place similar to the price walking ban, or they may already be offering you the best deal.
It's also the case that a renewal wouldn't go down if you were altering something on your policy. For example, increasing your annual mileage, changing your address or getting a new car could increase your premium. This increase isn't because you're renewing but because you have different insurance needs than before.
If you're already shopping around for new insurance quotes, it also doesn't mean you can't get a discount as a new customer. Providers can advertise new customer discounts, as long as they don't penalise loyal, long-term customers. This is why, should your policy come up for renewal, it's important to review the price and see if you can get a cheaper offer elsewhere. Using a comparison provider like Chill means you could get the best price for your insurance.
Who Will Benefit From The Price Walking Ban?
Clearly, it's long-serving customers that will benefit the most from the price walking ban. If they wish to remain with the same provider for a number of years, they can rest easy knowing that they won't be penalised for doing so, and that not all new customers will be getting a much better deal.
What To Do When Shopping For A New Insurance Deal
Even with the price walking ban, it's important to shop around for new deals when renewal time comes around. Your provider should send you a renewal offer at least 20 days before your policy runs out, giving you time to consider the price and compare other providers. There are always great deals out there, and it's easy to do a comparison across 14 different insurers using a broker like Chill.
If you're an existing customer, you'll be glad to know that we'll review your insurance at renewal time so you don't have to and find you the best deal. In fact, our customers are saving an average of 15% at renewal time for their motor insurance in 2022 vs 2021.
Of course, whenever you're shopping for car or home insurance, it's important to try and save money wherever you can.
To reduce your car insurance premiums, you could consider cutting out any extras you don't use (like courtesy car cover), paying annually instead of monthly, keeping your car on a driveway instead of a road and adding a named driver.
To reduce your home insurance premiums, you could think about improving your home security, paying for what you need without overinsuring and purchasing contents and building insurance through the same provider.
First published by Conor Mulcahy