Travel Insurance Tips
Get The Right Cover Now
Last updated: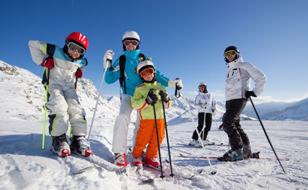 Are you jetting off somewhere nice to help banish those January blues after another cold, wet and windy winter? If you are, read on now! Whether you're off skiing down a mountain or looking for some last minute sunshine, you don't want to leave home without making sure you're adequately covered.
We've put together some simple questions to help you get the right level of cover and who knows, you may even save yourself a few euros along the way too. So before you switch to holiday mode, make sure you read the following:
How long will you be away for?

There's three types of cover available depending on how many trips you plan to make, they are; Single, Multi-trip and Extended Stay. If you go away more than once a year, it's most likely going to work out easier and cheaper if you opt for Multi-trip over Single. Whereas Extended Stay cover is aimed at those who are travelling for large periods of time and will be away for between three and 12 months.

What type of cover do you need?

If you're going to be hitting the slopes or involved in a sport like golf, it's really important that you are covered for anything that might happen when you're in action. These additions will increase the cost of your insurance, but will make sure you're adequately covered just in case the worst happens and you need to make a claim.

Do you need natural disaster cover?

Over the last couple of years we've seen everything from ash clouds to earthquakes and even tsunamis wreak havoc for travellers. That's why it's definitely worth remembering that most travel insurance policies don't include Volcanic Ash & Natural Catastrophe Cover as standard; it's something you need to opt in for.

Want to reduce your premium?

Everyone is looking to reduce costs where they can and there's various benefits you can choose to remove from your policy that will help you get cheap travel insurance. For instance, you can get a discount if you remove conditions, such as cancellation cover (only applies for single trip cover), lost baggage or money cover. As always, we advise that you weigh up the likelihood of these events happening before removing them from your policy.
If you're heading off on holiday shortly, why not grab a quote now, so you can sit back, relax and enjoy your trip without worrying about insurance?
First published by Hassan Juma