Transform Your Home With The Right Scents
The Best Fragrances For Your Home
Last updated: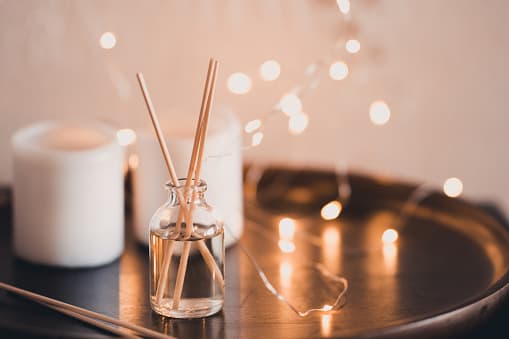 Different aromas and scents can create a relaxing and soothing vibe at home. Pick the right fragrance and you'll notice the mood change instantly. Whether you want a scent to make you feel calm, energised or focused, there is sure to be one that is right for you.
Stress Busting Scents
Certain scents are known to relieve stress and create a sense of calm. Lavender is often used in aromatherapy due its effectiveness in reducing stress. Rosemary, jasmine and peppermint can have the same impact too.
Light a candle while taking a bath or reading a book on the couch to create an area of calm to alleviate stress.
Scents For The Seasons
You can transform your home into an oasis of calm with different scents as the seasons change. Here are our recommended scents for the different seasons of the year.
Spring
Bring the magic of the outdoors into your home with spring scents that are inspired by eucalyptus and fresh rain. You'll feel like you've embraced the outdoors with these uplifting fragrances.
Summer
Light and flowery scents during the summer can bring a great sense of energy to your home during the warmer months. Grapefruit, lime and basil scented candles will awaken the senses at home and will get you in the summer mood. Sea salt and coconut can have an amazing impact too during the summer if you like to bring your mind to far flung exotic destinations.
Autumn
With the darker evenings and the leaves changing colours, now is the time to look towards earthy and spicy fragrances like cinnamon and nutmeg. You might want to even consider bringing the scent of apple picking into your home. This warm fragrance can evoke the thoughts of exploring the outdoors with the leaves under your feet.
Winter
You may want to create a festive mood during the winter months with traditional scents such as cinnamon, chestnut and fig. During the dark and long nights of November and December there is nothing better than unwinding at home with sweet scents such as bark and fig leaves. You'll be left feeling relaxed and calm.
Scents For Different Rooms
Across your home, you will be looking to create different moods and the choice of candle can make a huge difference.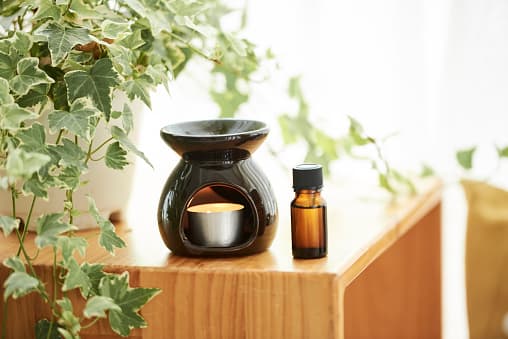 Cosy and relaxing scents are ideal for the living room where you might be unwinding with a book or watching TV with the family. Fragrances are not often used in the kitchen but wild mint can be a great one to use to neutralise cooking scents. If you have a study or are working from home, you may want to consider citrus scents like mandarin, orange or lemongrass as these will help to keep you alert and focused.
Scents are very welcome in the bedroom to help you fall asleep or to dispel stale smells. Jasmine, chamomile and geranium are effective in creating a calm and relaxing ambience.
Safety Always
Always remember to put out a candle after use and to ensure that it is never left unattended. We hope that you have found these suggestions useful and you'll find a scent that's right for your home.
Chill is dedicated to finding you a great deal for your home insurance. Call us today on 014003400 or get a Quick Quote on this blog page.
First published by Fergal Lynch