Top Beaches To Go Surfing In Ireland
Our Top 7 Surf Spot Locations
Last updated: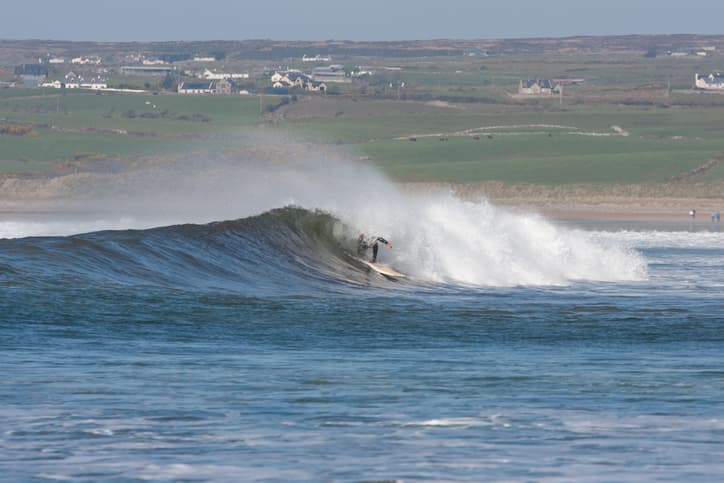 With 3,171 kilometres of coastline in Ireland, surfers are spoiled for choice when it comes to surf spots across the country.
Surfing has grown in popularity in recent years and it comes as no surprise as we have some of the most stunning beaches in the world with plenty of impressive waves rolling in from the Atlantic Ocean.
If you are looking to take up surfing or to explore a new location, take a few minutes to read through our top seven surf spot recommendations.
Inch Strand, County Kerry
Inch is one of Kerry's most beautiful Blue Flag beaches and is fast becoming one of Ireland's top surf spots. The three mile long beach is ideal for beginners and more experienced surfers. Lifeguards are regularly on duty during the summer months.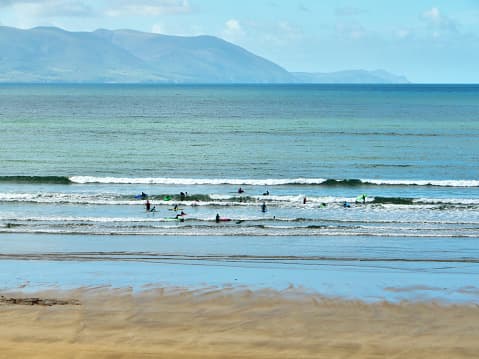 The waves at Inch tend to break far out to sea (reef breaks) so experienced surfers can enjoy longer waves to ride compared to a beach break. Inch is very close to Dingle so if you make your way out to Inch, a visit to Dingle will not disappoint.
Ballybunion, County Kerry
Ballybunion in North Kerry offers great waves for beginners learning to surf. Set in a picturesque location, a trip to Ballybunion will be a visit you won't forget. Surrounded by imposing cliffs, the South Beach at Ballybunion has become a favourite spot for surfers for over two decades.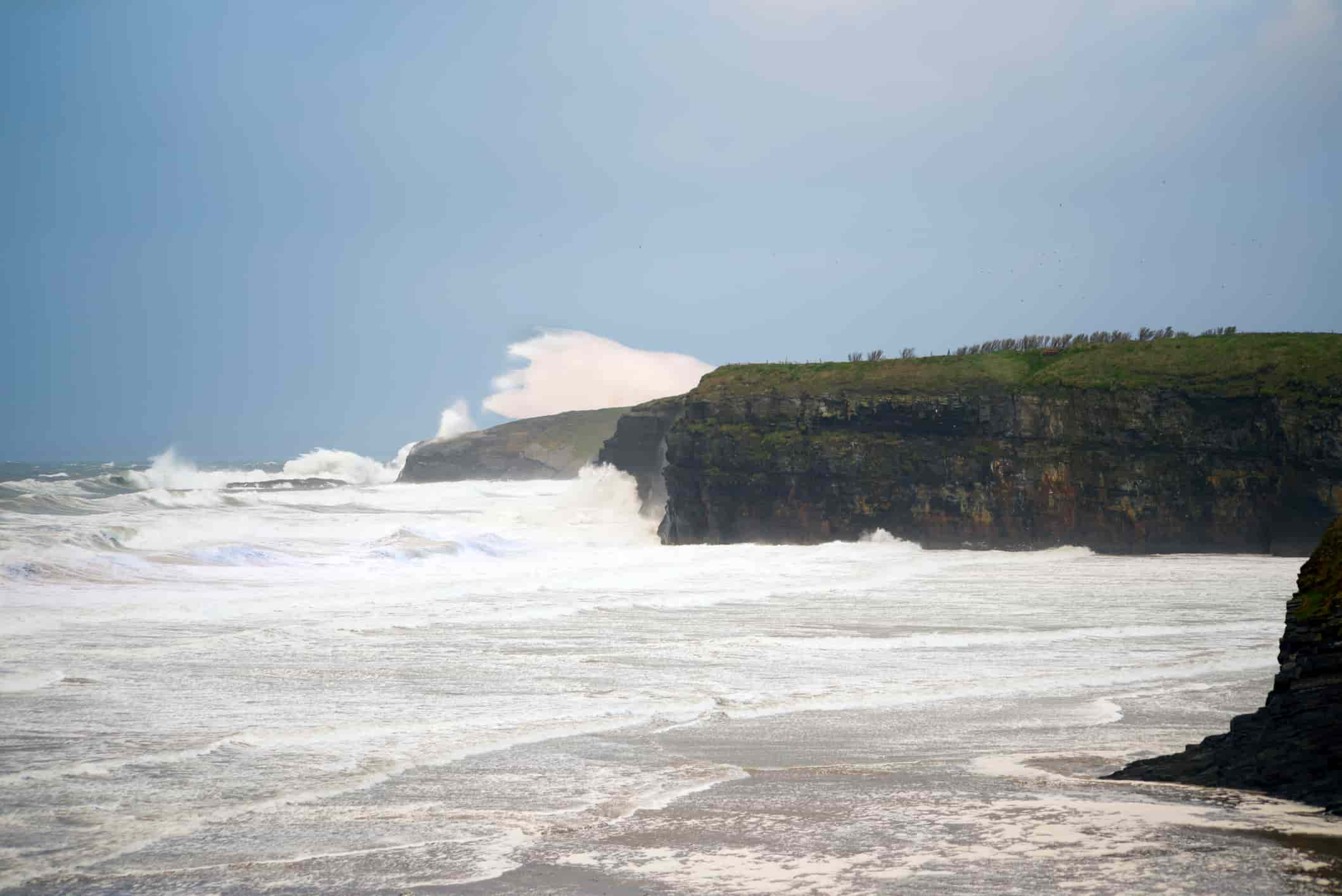 Ballybunion Surf School comes highly recommended with lessons starting from €35 for adults.
Inchydoney, County Cork
Inchydoney offers lot of different waves so will suit most surfers and tends to be popular with beginners. Regarded as one of the most beautiful beaches in West Cork, Inchydoney attracts plenty of surfers every year. It is best to visit off peak as it can get quite busy during the summer periods.
For your stay, we recommend staying at the Inchydoney Island Hotel and Spa which offers impressive sea views along the coast.
Strandhill, County Sligo
Ask any surf expert about the best places to surf in Ireland and the name that you'll keep on hearing is Strandhill in County Sligo. Offering some of the biggest waves in the country, Strandhill has become known as a surfer's paradise. Waves are reliable and constant right across the seasons and there are some impressive views of Benbulben as you paddle out.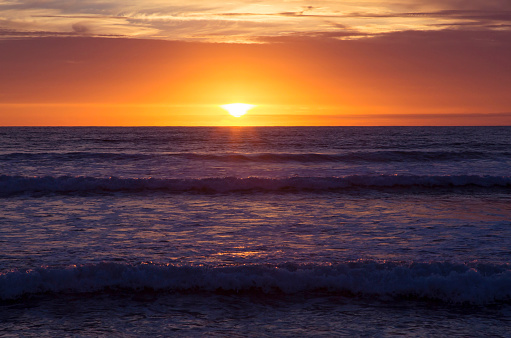 The local area has a fun and relaxed surf vibe and is well able to cater for the many surfers that visit Strandhill each year.
Lahinch, County Clare
Just south of the Cliffs of Moher, Lahinch has become renowned for its diverse range of breaks which attracts surfers of all abilities. The currents can be dangerous here so it is always a good idea to go out surfing with someone who is familiar with the local conditions.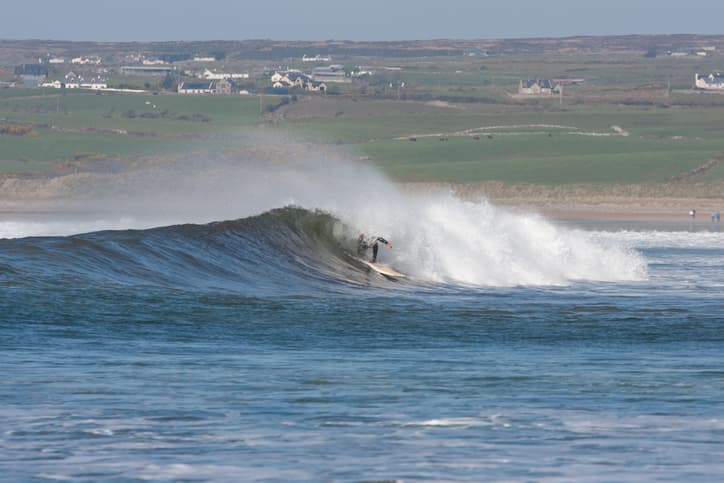 If you are looking for lessons, we recommend looking into Lahinch Surf School which is run by former Irish surf champion, John McCarthy.
Bundoran, County Donegal
When you have pro surfers flying in from all corners of the world to tackle the waves at Bundoran, it comes as no surprise to learn that Bundoran is regarded as the best place to surf in Ireland. With golden sands that go on forever, Bundroan is a popular choice for surfers with waves of different sizes coming in from all directions.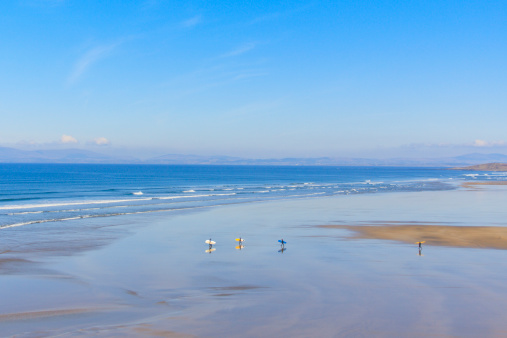 Despite it's growing popularity and excellent range of surf schools, Bundoran never feels crowded – simply due to its impressive size. If you can master the waves at Bundoran, you will be able to tackle most surf spots across Ireland.
Easkey, County Sligo
Situated along Ireland's Wild Atlantic Way in County Sligo, Easkey is a popular choice for experienced surfers. The waves here can be massive and Easkey attracts surfers all year round. Easkey often comes recommended in many international surf magazines and it comes as no surprise when you hear that the Irish Surfing Association is headquartered here.
---
We hope you have enjoyed our blog on Ireland's top surf locations. Surfing can be an enjoyable activity and can be the perfect activity to bring all the family together. If you would be interested in receiving a quote for Life Insurance, please call our Life Team on 01 400 3400 or you can always go online and get a quote above.
First published by Ian O'Reilly