Top 5 Insurance blunders
What to do when searching
Last updated: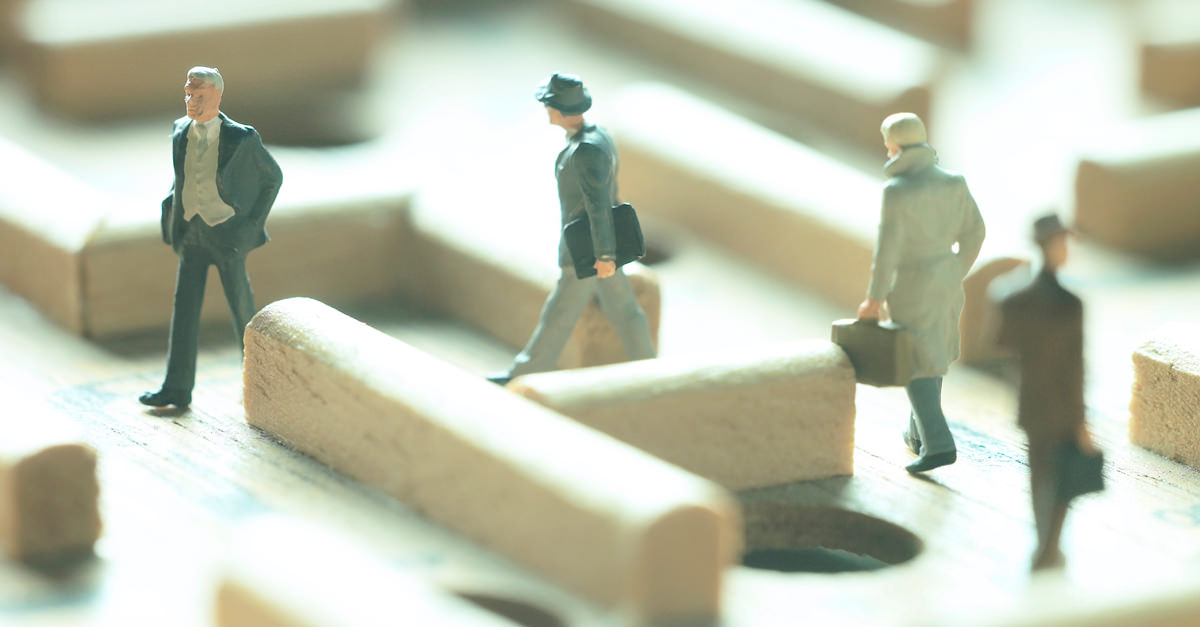 When it comes to buying insurance, it's important that you know what you're getting. After all, having the right level of cover can help you to protect your finances and assets in the event of a disaster or damaging incident. Unfortunately, far too many people fail to do their research when taking out a policy and end up making costly mistakes. Whether you're taking out cover for yourself, your home, your car or your business, here's a roundup of the top five insurance blunders and how to avoid them.
1) Not searching around

One of the biggest mistakes people make when taking out insurance is failing to search around for different providers. By jumping at the first insurer you stumble across, you may be missing out on a whole host of benefits and more suitable deals elsewhere. Even if you have already taken out a policy and have been with the same provider for a number of years, you don't necessarily have to stick with it. After all, a company that offered you the lowest deal a few years ago may not have the best offers now.
While it may take time and effort to shop around for different quotes, it can help you to keep your rates low. However, take care not to base your decision on price alone - while competitive fees are important, you also need to take into account whether the insurer is reputable and has a good customer service record.
As a general rule of thumb, you should review your policy at least once a year or whenever there is a major change in your life; for example, if you move into a new home, get married, buy a new car or your teenager has learned to drive.

2) Setting deductibles that are too low

There's no denying that low excess can be appealing. After all, if you need to make a claim, the lower the excess the less you have to pay out of pocket before the insurer covers any expenses. However, there is a caveat. Choosing an excess that is too low can result in premiums that are higher than they need to be, and you are more likely to pay more in premiums than you can get back in claims. Low excess can also prompt you to make small claims, which could damage your no-claims bonus.
By increasing your excess, you'll be surprised at how much money you could save on your premiums. When taking out insurance, it's a good idea to compare and contrast different excess and their associated costs. For added peace of mind, you can even keep the savings you make from your premiums in the bank to help cover the excess cost.

3) Not asking for discounts

Another common pitfall insurance buyers make is failing to take advantage of discounts. While each company's discounts will vary, most firms offer reduced prices if you have more than one vehicle on the same policy or buy home and car insurance with the same company. Some companies also offer student discounts, paid-in-full discounts and young drivers' discounts, and you may also find that the company you work for and the type of car you drive can also land you a reduced rate.
Bear in mind that if you don't let your insurer know that you are eligible for a discount, you could be missing out on a host of money-saving opportunities. If you are unsure whether or not you qualify, check with your agent.

4) Skipping over the small print

Ok, so we're all guilty of brushing over the small print from time to time, but this can prove to be a costly mistake when taking out insurance. If you don't read the exclusions part of your policy, you may be lured into a false sense of security. With this in mind, it's important to know exactly what is and isn't included in your insurance to avoid any nasty surprises later down the line.
One of the most commonly overlooked exclusions is high value items, such as antiques, expensive jewellery and fine art. These items are often not included in home insurance, so you may need to take out additional cover for added protection. Remember, an insurance policy is just like any other legal agreement, so it's important that you take the time to read it and understand what gaps are in your coverage.

5) Getting insurance that is too low

Let's face it, nobody wants to spend their hard-earned cash on insurance. To avoid overpaying on a policy, many people try to cut corners and buy the minimum amount of cover that is require, or find themselves tempted by smaller price tags and end up under-insuring themselves. While we all want to save money where we can, reducing your cover can mean that you fall short when you need to make a claim.
One of the most frequently made errors people make is underestimating the value of their home and possessions. Remember, homeowner's insurance needs to cover the entire cost of rebuilding your home. The same goes for your car - by only purchasing the minimum amount of liability, you are likely to pay more out of pocket expenses if you are in an accident, and these costs can be extremely high.
---
The key to finding the right level of cover is to make sure you fully understand what kind of protection you need. Try to think of insurance as a financial safety net. Getting the proper amount of cover is a must, and in some cases, it's a good idea to pay a bit more for a better policy.
Here at Chill, we aim to make the process of buying insurance as hassle-free as possible. To help you avoid these common pitfalls, we can do the legwork for you and search a range of insurance providers to find a quote to suit your specific budget and needs. If you need help finding a policy that is right for you, our friendly and experienced team are here to help.
First published by