Tips to Protect Your Property
Make Sure You Check Them Out
Published on by Simon Keating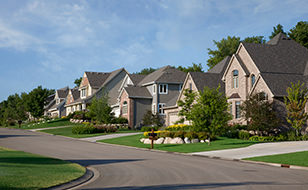 I'm sure we all know someone – whether it be a family member, friend or colleague who has had their home broken into. It's an absolutely terrible feeling and one that we hope you never have to experience. That's why we've spoken to some of our leading lights to come up with their top tips to secure your household against those cunning burglars:
Secure that alarm

A house alarm can be a very effective deterrent. We'd advise you to get a monitored alarm system which means if broken into, the alarm will tell the alarm company to call the Gardaí. They're a great investment.

The lights are on but nobody's home

When you're out, try and get in the habit of leaving as many lights on as possible. This gives a burglar the impression there's a full house, not a free one.

Win with a bin!

If you're away on holidays, ask a neighbour or friend to take out your bins, and move them back in after the dustbin men have called. Again, this gives the impression someone's there.

Don't broadcast your holiday

We all like to boast about our holidays. Especially when you consider the not so warm Irish weather (excluding this summer of course). But there's no need to advertise it to everyone online. Facebook can be your friend, but it's important to think about who you're broadcasting your plans to.

Out of sight, out of mind

Just bought a shiny new flat screen television that cost you an arm and a leg? Don't leave it on show for everyone to see. Always place valuable items in your home out of sight. Otherwise you're just inviting thieves to try to snatch it.
If you'd like to protect your property with great value home insurance, why not speak to our friendly team about building and contents cover. You can catch them on 1890 30 20 20 or hit Get a Quote now.
Modified Date: