Tenerife Vacation Travel Guide
7 Day Travel Itinerary
Last updated: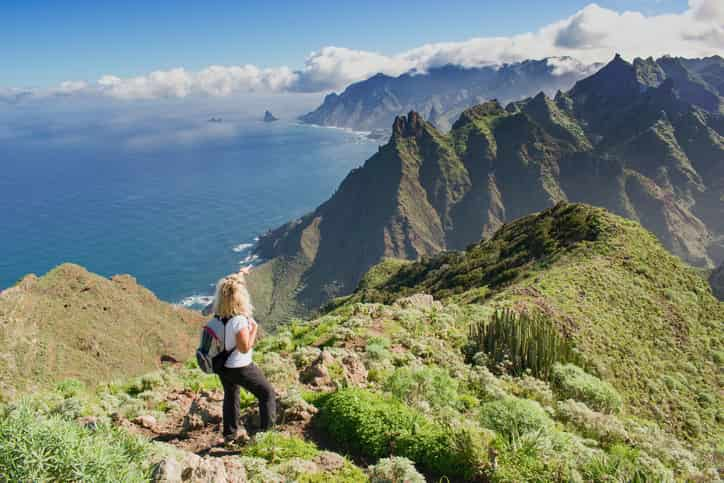 If you love nature, warm weather and exploring the outdoors, then a holiday in Tenerife should be right up your street.
Tenerife is one of the more popular destinations for Irish tourists every year. Spend a week or more on this volcanic island and you'll fall in love with its culture and relaxed way of life.
Heading off to a new country on holiday can be a bit daunting if you don't know where to visit or what to do. However, if you follow our suggested itinerary for a week's stay in Tenerife, we're confident you'll have a great time.
Where to Stay
We recommend staying in the south of the island where the weather is warmer and less windy compared to the North. Costa Adeje is very popular and is suitable for families and couples of all ages.
To get around the island, it is strongly recommended to rent out a car for your duration. Car hire is cheap and it's possible to hire a decent car for as little as €15 per day.
Day 1: Mount Teide Volcano
You might as well start you're holiday with a bang and head out to Teide National Park. Here, you will find Spain's highest volcano which offers the most amazing views over Tenerife.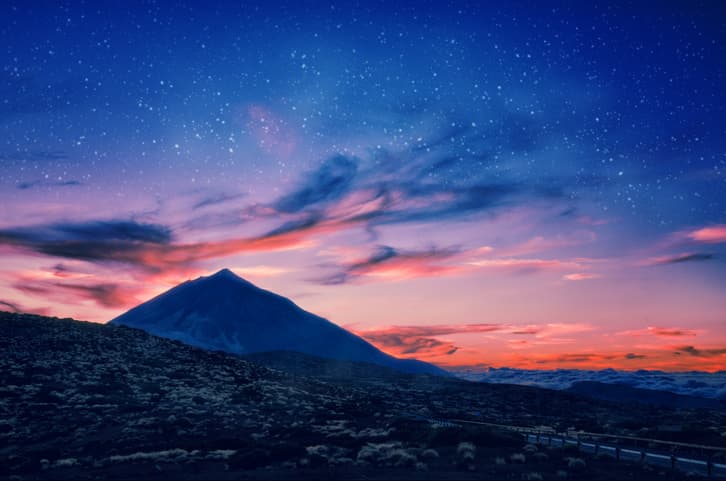 A cable car will bring you up to the volcano. Due to the long queues, we advise booking your tickets in advance. Parking is limited at the Teide cable car base station and we recommend that you arrive at least 45 minutes before your slot time.
Make sure to bring a packed lunch and long trousers and jacket – it can get pretty cold up at the top.
Quick Tip: A permit is required to reach the summit. Visit the Volcano Teide Experience website here to get yours.
Day 2 – Monkey Park & Aloe Park
After exploring Mount Teide, today is your day to relax and unwind.
Tenerife's Monkey Park is self described as one of the smallest zoos in the world. It is very much like a petting zoo and you can get quite close to the animals. Tickets cost €10 for adults and €5 for children. With plenty of monkeys and many other animals and birds to see, it is a great way to spend a morning.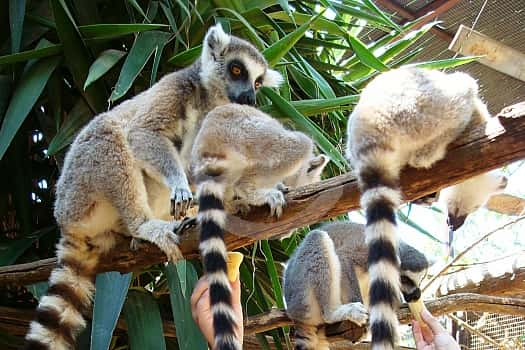 If you're a fan of nature and want a really authentic tourist experience, a visit to Aloe Park will leave you feeling rejuvenated.
Aloe Park is a family run farm and they grow and bottle their own brand of Aloe Vera. Tours are arranged in small groups so you are always guaranteed to receive a warm Tenerife welcome!
At Aloe Park, you'll be brought on a magical tour of their farm learning about banana cultivation, aloe vera planting with a lot of fun surprises in-between. One of the tour highlights is the butterfly garden where you'll see hundreds of butterflies going through the chrysalis stage and escaping for their first flights.
Day 3 – Whale and Dolphin Watching
If you've never done it before, a day out exploring the Atlantic Ocean for dolphins and whales will not disappoint. There are plenty of operators that offer dolphin and whale watching experiences and you can book tickets in most of the resorts in the south of the island.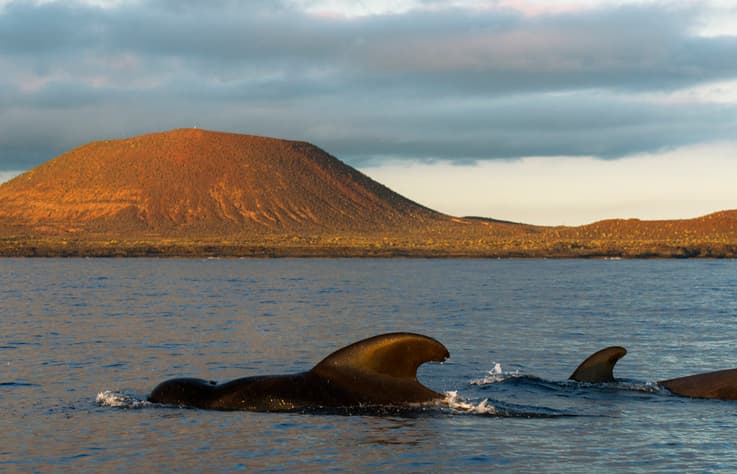 If you intend on going on a trip, it's advisable to go in the morning time as the waters tend to be calmer and the sun isn't too strong. The boatmen are all very knowledgeable and are skilled at spotting these most amazing creatures.
Dolphins are very social, friendly and curious. After snapping a few photos of these amazing mammals surfing the waves on your boat, you'll be so glad that you booked this excursion!
Day 4 – Barranco del Infierno Walk
If you enjoy walking and exploring the wonder of nature, make sure to book a visit to the Barranco del Infierno Special Nature Reserve. This low-medium difficulty trail takes about three hours and boasts some of the most spectacular scenery in Tenerife.
The trek winds through remarkable flora and fauna and as you gradually increase in altitude you'll notice the landscape transform into a vibrant and green paradise.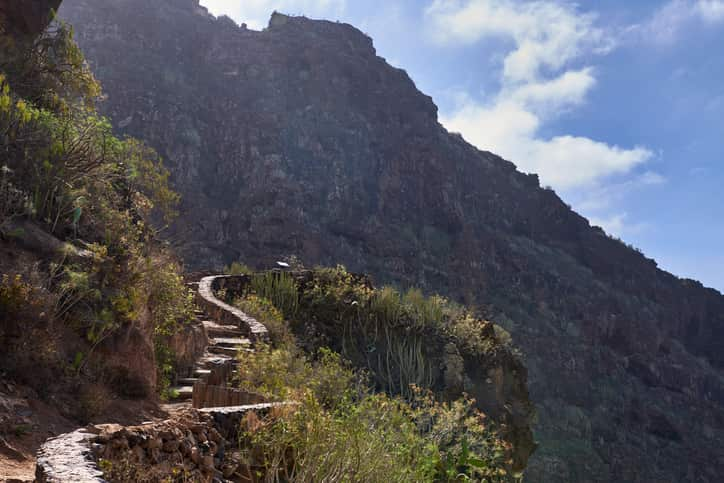 Only 300 people are permitted to enter the reserve every day so make sure to book your tickets here.
Quick Tip: Bring runners, plenty of water and a light lunch. The early morning sunshine creates a real magical vibe in the valley so we recommend starting your trek as early as possible in the morning.
Day 5 - Los Gigantes
The stunning seaside town of Los Gigantes is a popular destination for tourists visiting Tenerife each year. The town is dominated by impressive rock cliffs up to 800 metres high.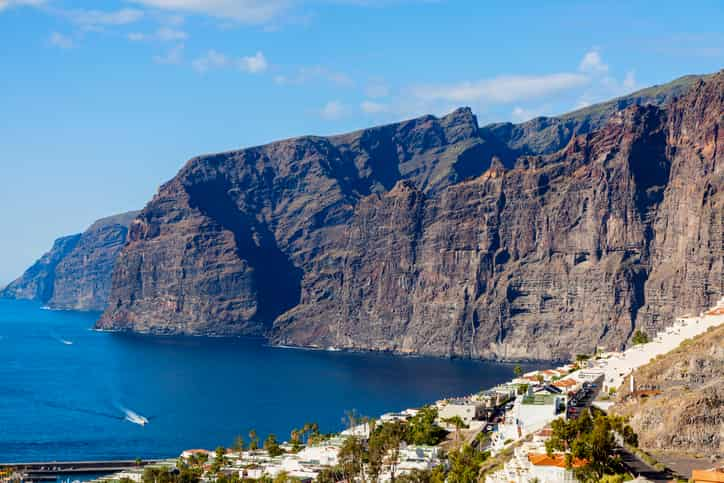 If you're visiting Los Gigantes by car, make a stop at the Mirador Archipenque viewpoint for the best views of the cliffs. (GPS: 28°14'25.1"N 16°50'13.1"W).
There is plenty of parking and there is a nearby café to enjoy the view with a treat of your choice! The charming town of Los Gigantes has plenty of shops, cafés, restaurants and family bars to keep you entertained for the full day.
Day 6 – Travel North
Tenerife is certainly an island of two halves. If you want to escape the crowds and the beaches for a day or so, make your way up north and you'll be welcomed by a cooler climate and a landscape so lush and full of life.
Chinamada View Point
One of the most impressive view points in Tenerife is from the small village of Chinamada, a village of cave houses. Once you reach the village, you can park your car beside the church and follow the sign posted path to the Mirador de Aguaide viewpoint. The path brings you to the edge of a cliff with impressive views of the coast and the countryside.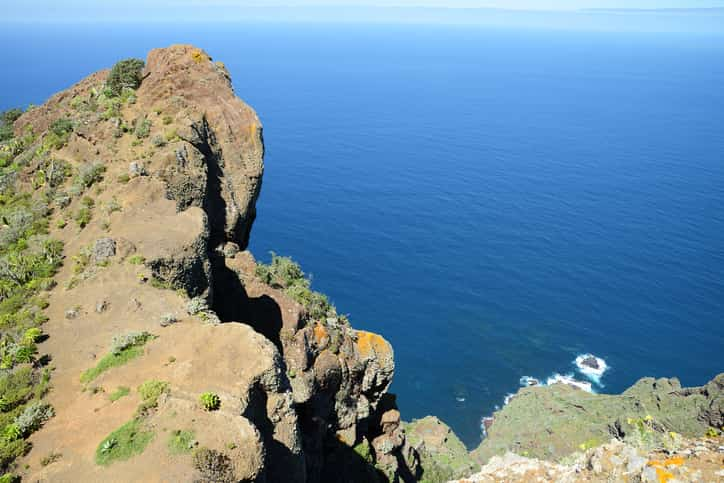 Sendero de los Sentidos Walk
The Sendero de los Sentidos (Trail of the Senses) is a very popular walk in the Anaga Rural Park. The trail is simply stunning and it is suitable for all ages.
Quick Tip:The carpark for the Sendero de los Sentidos walk can be difficult to find. Locate it quickly with these GPS co-ordinates: 28°31'51.8"N 16°16'47.8"W.
Day 7 - Beach It Up
Before you depart Tenerife, you'll want to spend at least a day on the beach. With a cool drink in your hand and the sun beaming down, you'll get very comfortable with this way of life.
Playa de las Teresitas
One of the most beautiful beaches in Tenerife has to be Playa de las Teresitas. Over a mile long with soft golden sand, this beach is very popular with locals and tourists. The water tends to be calm and so is ideal for families with young children.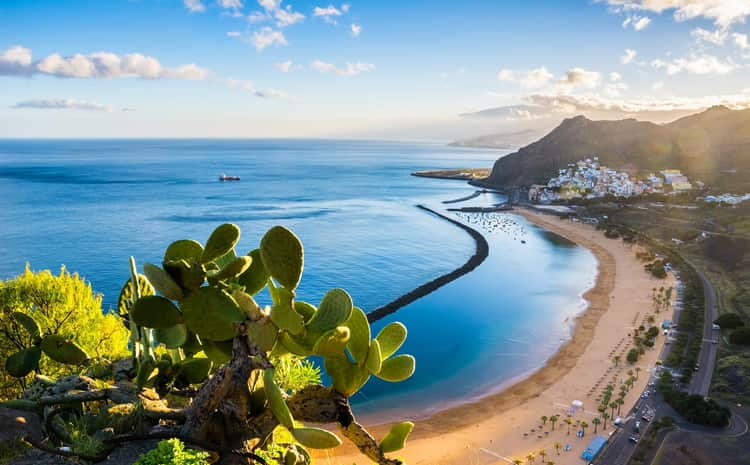 Playa El Beril
A holiday in Tenerife isn't complete without spending a day on one of the impressive black sand beaches. Playa El Beril along Costa Adeje comes highly recommended. Make sure to come along at dusk as the sunsets here are always impressive.
We hope that you have enjoyed our travel guide to Tenerife. With warm weather all year round, it is the perfect destination for winter escapes. If you intend on travelling soon, don't forget to get travel insurance. Get a quote today.
First published by Conor Mulcahy