Steps To Take If You Come Across The Scene Of A Motor Accident
You May Just Save A Life
Published on by Fergal Lynch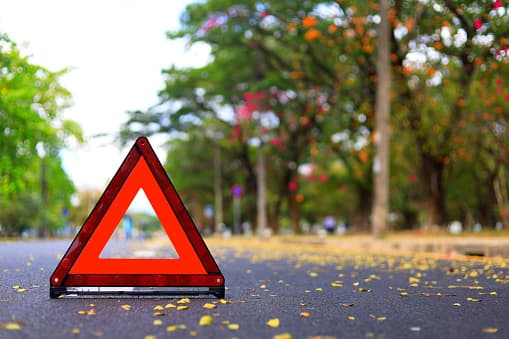 --
Coming across the scene of a motor accident can be a distressing experience. By taking the right steps, you could help to save a life and prevent further injuries.
With thousands of minor and serious accidents happening every year in Ireland, you are bound to come across an accident at some stage. Knowing what to do can make all the difference.
Remain Calm
The main advice shared by authorities is to remain calm when you come across a motor accident. Keep a cool head and assess the situation before doing anything.
There may be enough people managing the incident and it is better to drive on safely in this scenario.
If you are one of the first people to arrive, look for a safe place to park and switch on your hazard warning lights and parking lights. Remember to switch off your engine and apply the handbrake.
A reflective advance-warning triangle can help to warn omcoming traffic about the incident and it is important to place this on the road - but never on a motorway.
You may come across motorists and passengers that are injured. It is really important not to move an injured person as this may not help their injuries. This also applies to motorcyclists and only the emergency services should remove the helmet of a motorcyclist. However, it may be necessary to move a person if there is a risk of fire or of the vehicle turning over. Never attempt to lift a car off an injured person without help.
If it is safe to do so, turn off the ignition of the cars involved in the accident and pull up the handbrake.
Call 999 or 112
Ask any other witnesses on the scene to call the emergency services as you look after the injured drivers and passengers. Call the emergency services by dialling 999 or 112. Remain calm and provide the operator with clear and concise information about the accident.
In 55% of all calls, your location will be pinpointed automatically via your smartphone and this information will be sent to the emergency operators. This can be useful in a situation where you may have come across an accident in a rural location. Google maps can also provide you with a good indicator of where you are. If you are un-sure of your location, the emergency operator will work with you identify your location.
Keep Injured Parties Warm and Safe
A great way to help an injured person is to keep them warm by placing coats or blankets around them. It is not recommended to give the injured person anything to eat or drink.
Ask any bystanders to warn oncoming traffic from both directions. This may be more dangerous at night time so it would be recommended for these people to wear reflective armbands or bright clothes. Don't allow anyone to smoke close to the scene.
Stay At The Scene
It is important to stay at the scene until the emergency services arrive. You may also be asked for information from An Garda Síochána and the information you provide may prove useful in the event of a car insurance claim.
Modified Date: