Steps To Buying A House
What Steps Should You Follow
Published on by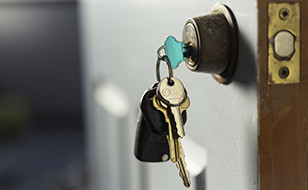 The decision to buy a house is a big one and making sure that you have everything in order before, during and after the process will cut down on some restless nights.
To ensure that the only thing you have to worry about when it comes to your new house is the colour of your new living room furniture we have put together some simple steps for you to follow.
Before You Buy
Save Your Deposit
Many mortgage lenders will require you to have saved a % of the price of the property. Mortgage providers will only lend you anywhere between 90 - 92% of the property cost so you will need to provide the remainder of the deposit.
Start by opening a regular savings account as it will show any potential mortgage lenders that you have a good savings record.
Know Your Budget
There are many additional costs to buying a house that can impact upon your savings and budget so make sure you factor this into your decision.
The additional costs you need to factor include mortgage costs, legal fees, registration of deeds and stamp duty.
Hire A solicitor
You will need legal help in transferring ownership of your chosen property from its current owner to yourself.
A solicitor will check that the sale is legal and act as an intermediary between you and the home owner. This process is known as conveyance.
Choosing Your New Home
Research
Researching for a property you might want to buy is easier than it has ever been thanks to the large number of property websites, auctioneers and estate agents currently accessible both off and online.
Many individual sellers might also advertise their property portfolios in local and national newspapers.
Make An Offer
You have found your ideal home so now it's time to make an offer to the seller.
Properties can be sold by either private treaty sales or public auction.
If the property is up for private sale you have to contact the seller or seller's agent, usually an estate agent, to agree the purchase price.
Public auction involves a reserve figure being set for the property which must be achieved if the property can be sold.
Make sure your solicitor checks all aspects of the contract and title document. Once satisfied you should organise a survey of the property as well as a snag list of incomplete jobs or issues that need to be resolved.
Once all parties are satisfied all relevant contracts should be signed. Your solicitor will then be issued your mortgage payment which will then be transferred to the seller.
Finally we advise that you invest in home insurance once all is approved.
Home Sweet Home
You have researched and chosen your new home. But there are some additional fees that you need to be aware of.
Stamp duty is now applicable to all home buyers and is calculated as % of the selling price
This starts at 1% for up to €1m and 2% thereafter.
Next there is the property tax which was introduced in 2013.
Property tax is calculated based on the market value as assessed by the owner of the property.
---
This simple step by step guide is a quick reference guide for any potential property owners who have any questions about the purchasing process. No matter if you are a first time buyer or looking to move on from your starter home there will always be help on hand to make sure you get the house that you want.
Modified Date: