Buying A House? Understand The Buying Process
What you need to know
Last updated: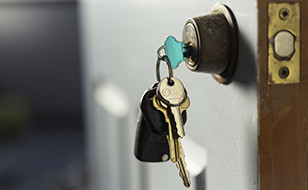 Buying a home should be one of the most exciting purchases a person can make, however it can also be a daunting process, filled with hurdles to jump. We're here to make it all that bit easier, with tips for buying a new home as well as the simple steps you should follow.
THE STEPS OF BUYING A HOME
To ensure that the only thing you have to worry about when it comes to your new house is the colour of your new living room furniture we have put together some simple steps for you to follow.
Before You Buy
Save Your Deposit
Many mortgage lenders will require you to have saved a % of the price of the property. Mortgage providers will only lend you anywhere between 90 - 92% of the property cost so you will need to provide the remainder of the deposit.
Start by opening a regular savings account as it will show any potential mortgage lenders that you have a good savings record.
Know Your Budget
There are many additional costs to buying a house that can impact upon your savings and budget so make sure you factor this into your decision.
The additional costs you need to factor include mortgage costs, legal fees, registration of deeds and stamp duty.
Hire A Solicitor
You will need legal help in transferring ownership of your chosen property from its current owner to yourself.
A solicitor will check that the sale is legal and act as an intermediary between you and the homeowner. This process is known as conveyance.
Choosing Your New Home
Research
Researching for a property you might want to buy is easier than it has ever been thanks to the large number of property websites, auctioneers and estate agents currently accessible both off and online.
Many individual sellers might also advertise their property portfolios in local and national newspapers.
Make An Offer
You have found your ideal home, so now it's time to make an offer to the seller.
Properties can be sold by either private treaty sales or public auction.
If the property is up for private sale, you have to contact the seller or seller's agent, usually an estate agent, to agree the purchase price.
Public auction involves a reserve figure being set for the property which must be achieved if the property can be sold.
Make sure your solicitor checks all aspects of the contract and title document. Once satisfied, you should organise a survey of the property as well as a snag list of incomplete jobs or issues that need to be resolved.
Once all parties are satisfied all relevant contracts should be signed. Your solicitor will then be issued your mortgage payment which will then be transferred to the seller.
Finally we advise that you invest in home insurance once all is approved.
Home Sweet Home
You have researched and chosen your new home. But there are some additional fees that you need to be aware of.
Stamp duty is now applicable to all home buyers and is calculated as % of the selling price
This starts at 1% for up to €1m and 2% thereafter.
Next there is the property tax.
Property tax is calculated based on the market value as assessed by the owner of the property.
TIPS FOR BUYING A HOME
Buying a home is a fun and exciting time in many people's lives. However it can sometimes seem overwhelming. To make the process a little less intimidating, we have put together a guide on what to consider when buying a home.
Budget
As we mentioned, the first thing you need to consider when house hunting is your budget. What can you really afford? Ensure you are not in over your head, spending money you don't have. It is easy to come up with elaborate ideas of what we want in our ideal home, however you need to think logically and realistically. Stepping onto the property ladder is a huge financial commitment so sit down first and work out how much of a mortgage you can afford to take out. You need this to be a comfortable amount; don't put yourself under too much financial strain. It is important to be aware of the extra costs you are bound to incur in the process of buying a house, and to factor these into your budget.
Take Your Time
People often feel rushed into making an offer on a house, especially if there are other interested parties involved. Taking your time to really look around and see what other options you have is essential. View as many houses as possible and don't settle on something you don't entirely love. You are committing to living there for many years, if not the rest of your life so you don't want to end up regretting your choice. View the house a few times and if possible at different times of the day to get a real feel for not only the house but also the location. Test your commute to work from the property you're considering buying - it may be a longer commute than you think.
Think About The Future
Ensure the house you buy suits your needs. If you are an older couple with adult children, you might not need as much space as a younger family. Think about your future and remember that you will probably be in this house for a long time. A young couple without children may think they don't need much room, but they may have children in the future - and if they had that extra bit of space, they would not have to move house again. Checking out the area is also a good idea. You might want to ensure there are schools, sporting facilities or public transport services nearby. Even if you don't think these factors are necessary for you, they could make the house easier to sell should you wish to do so at some point down the line.
Make A List
Make a list of everything you want your new house to have. You should make sure the houses you are looking at match your criteria. You may fall in love with a house only to discover that it doesn't meet many of the requirements you originally listed. If the house doesn't check off everything on your list, but you still love it, you could think about renovating it. Has it got room to improve or extend? These are all things that you need to think of which could be done in the future to turn it into your dream house.
Insurance
Make sure you will be able to afford the insurance policy on your new home, check the area isn't prone to flooding etc. You need to think about how much cover you need to protect not only the house, but also your furniture and personal belongings.
Contact us here at Chill - we know buying a house can be a stressful time so we take the pressure off looking for home insurance. We search the top insurers for you to find the best possible deal.
First published by Fergal Lynch