Should You Switch Insurers
Do You Switch To Save On Your Insurance Cover
Last updated: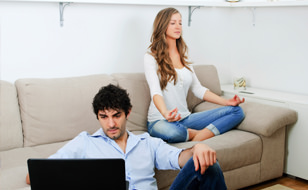 According to a recent report by the national consumer agency only 25% of Irish consumers have switched their car insurance recently. The ease with which you, the consumer, can shop around for different cover has made making your choice of cover providers a lot simpler.
Speaking about the new research, Fergal Lynch, Head of Marketing for Chill said;
---
"We are delighted to hear the results of this research and that more consumers are actively searching for new providers in an attempt to get the best service, product and price. We have been championing shopping around for some time now and have seen a huge surge in consumers wanting to get the right policy at the right price."
---
About The Research
Carried out between 30th June and 13th July 2014 this is the 13th running of the National Consumer Agency review of consumer behaviour in relation to switching products and service providers.
Car insurance is among the most popular switches being made among the respondents with 25% of those 999 surveyed stating that they had switched car insurance providers and 13% saying they have switched home insurance providers since the last report was released. Service providers are making the switching process as stress and hassle free as possible with 76% of those surveyed reporting that they found the switching process easy. It is now becoming easier for you, the consumer, to search the market to see if you can make savings.
There is some merit in searching the market to see what you might be able to save if you did switch. For instance those people, who were surveyed, that did choose to switch from their original car insurance providers to a new one saved on average €180 (€15 a month) a year while those who switched home insurers saved €156 (€13 a month) on average a year.
Why Choose Chill
When it comes to renewal time many of us can come down with an unhealthy mix of inertia and customer loyalty to the same provider year after year. Are you like the 38% of people surveyed who do research on the insurance market but then decide to stick with your current provider? Or do you even bother looking around for another quote? One of the main stumbling points of changing providers is the perceived hassle and time involved in researching on-line. But did you know that you don't always need to switch insurance providers to make potential savings?
Using a broker, like Chill, allows you to compare the leading insurance providers to find your cover at the price along with the benefits that you require. We do the legwork for you so you don't have to. Hassle is eliminated and all it takes is two minutes to get started. Chill also offer great value business insurance, van insurance and life insurance.
So if you are looking to renew or switch your car insurance or home insurance why not see how easy it could be for you to switch and save with Chill. Call us now on 01 4003400 or go to www.chill.ie to get started.
First published by Ian O'Reilly