Should I Move Or Improve my Home?
The Pros And Cons
Last updated: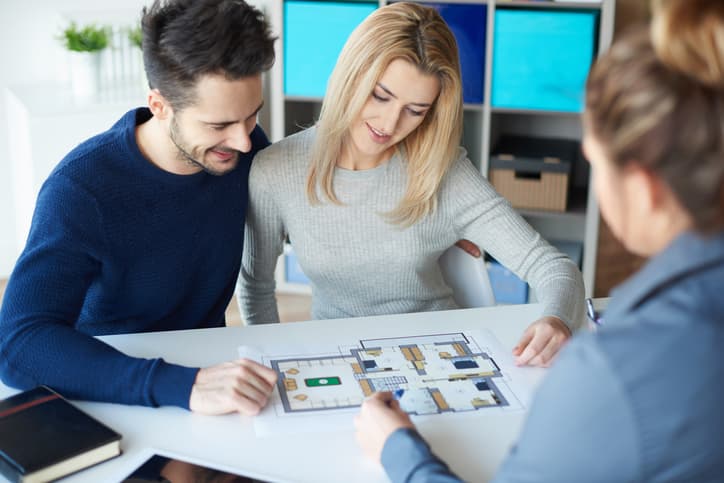 As house prices across Ireland have risen over the last number of years, and the cost of moving has also gone up, we've seen an increase in the number of homeowners choosing to improve their existing homes rather than move house. It's a personal decision, and one which may well depend on what you're looking for from a new home or what you can achieve with your existing one, but either way, there can be a lot of money involved.
To help you make your mind up about which option is best for you, the team here at Chill have looked at the pros and cons of moving or improving your house, and how a renovation could add value to your home.
Which is right for me – should I move or improve my house?
Before you choose to move or improve your home, consider what you'd be looking to improve or to gain from a new property purchase. Perhaps you want to add a little luxury to your house with a fancy kitchen or by adding an en-suite or a conservatory. On the other hand, maybe you want some more space for a new addition to the household or a little room for you to be able to relax in, or even to work out in your own gym. There are two ways to achieve your wish – search for a new home that has what you need or make some alterations or improvements to your current property.
There are pros and cons to both options. If you decide to improve, then you might have to put up with living in a building site for a while, since even the smallest of jobs can mean chaos and mess for a period of time. Yet, at the end of the work, you may have added value to the house, you still have the comfort of your familiar territory without having to up sticks, and life will be improved once the work is done. If you move, you might get that extra bedroom, but you might also have to redecorate a few other areas as well.
You should also consider that there are some factors that no builder, decorator or amount of home improvement work can alter. If you don't particularly like the location your existing property is in, or if the garden isn't large enough, or the neighbours are annoying you, then perhaps you should consider selling up and moving on instead.
How can I add the most value to my home?
There are a variety of different ways to add value to your house. It could be building that conservatory or extension you've always wanted, getting in the landscapers, or fitting beautiful wooden flooring. How much value you're able to add to the house, however, will depend on a number of factors.
Space is the ultimate improvement you can make. It's your greatest commodity, so by adding an extension, you'll probably get the most bang for your buck. Figures show an extra bedroom will increase a property's value the most, with an average 8.8 per cent increase, while going up a floor and converting the loft can add around seven per cent.
Even what can be seen as minor improvements, like installing that beautiful new flooring or re-landscaping your outdoor area, can add thousands to the value of an average home. Plus, you get to enjoy the new view.
How much value can I add to my house?
There are several factors that will impact the percentage increase or the monetary value increase of your home after the improvements. The most significant factor is your location. In Dublin, where property prices start much higher, your return on investment is also likely to be significantly higher.
Wherever you live, bear in mind that every area has a ceiling price. This is the maximum value that any property in that area can reach at this point in time, regardless of how wonderful your improvements might be. This means that if you're not careful, there is a risk you will overdevelop your home and therefore spend more than you are able to recoup when you eventually come to sell it. If you're simply looking to improve the property for your own pleasure and want to live there for many years to come, this may not be too important to you right now, but it's worth knowing in case your circumstances change. Before you plan any major building work, it's probably useful to talk to a local surveyor or an estate agent and get their opinion on how your renovation plans might impact the value of your property.
How will my property renovation affect my home insurance?
It's important you let your home insurance provider know about any changes you intend to make, particularly if it's something like converting the loft, building an extension, or adding an extra room like an en-suite. If you don't tell the insurer, then it's possible your home insurance policy might become invalid in the event of a claim.
Do I need to tell my home insurance provider about all renovation work?
Any key changes to your property – so in particular in terms of the number of rooms such as bathrooms, bedrooms and conservatories – is likely to affect your quote. It's worth making sure locks are fitted and operational on all windows and doors too; if these have changed, let us know as this might actually reduce your premium.
You should also inform us before the building work starts. If you have builders and tradesmen working on the house, your insurer may need to review if there is an additional risk to your property and to its contents. It isn't only the building work itself adding to the risk – your house might also be less secure with people coming and going.
Hopefully our guide will help you reach the right decision for you.
First published by Ian O'Reilly