Shopping Around for Insurance
The Difference Between A Broker and an Insurance Company
Last updated: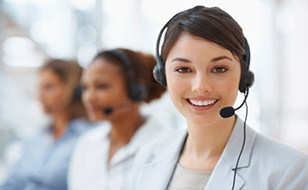 You may have seen in the newspapers recently that one of Ireland's largest insurance companies have admitted that they had to increase premiums by 13% and some of their customers were hit with some pretty hefty price hikes at renewal time! At Chill, we're on your side and big increases are bad news for consumers, but don't worry help is at hand.
Our friendly team is dedicated to help make looking for cover that little bit easier. That's why we share advice to help you get the perfect policy and save money on our blog. The best advice is to shop around for the best deal or come to a broker like ourselves who will do all the hard work for you.
But what's the difference between a broker and a regular insurance company? It's a good question and is something that we're often asked.
---
The middle ground
Some brokers are known as tied agents and tend to deal with one particular insurance company. Not a lot of choice, is it? We understand and that's why we sit on the middle of the fence, offering impartial advice. With the choice of 14 different insurers, we understand all your requirements, and offer advice to get a fantastic deal, and a policy fit for you. So, don't get "tied" down to one insurer, give yourself a choice and save a ton!
---
Tick-tock, tic-tock…
Call queues are a dreadful thought. Those long hold times; the number of options to press; that annoying hold music, it can be too time consuming. And getting a quote directly from an insurer is no exception! Now imagine doing that for multiple insurers? Don't you wish someone else could do it? At Chill, our dedicated customer service team is happy to search for a quote that is right for you, with our different insurers. And to make things even easier, you also have the option to get a quick quote online with our quick quote engine. So why not give it a shot now?
---
Euro saver
We all want to save money on insurance products. And one way to keep your pockets full is to go through an insurance broker for your policy. Although going through a broker may seem like dealing with the "middle-man", in works in your favour. We provide so much business for the insurance companies that we avail of preferential rates which helps give you lower priced quotes with the leading insurance companies.
---
Exclusive choice
Are you looking for a quote but some insurers won't deal with you? Some insurance companies will not deal directly with a customer. That's were we come in. As a broker we can deal with these insurers for you. With a broker the choice provided is much wider, and the chance of getting a cheaper, competitive quote is much greater.
---
So, why not give us a call today on 01 4003400 to get the best quote for you? Or alternatively, hit Get a Quote, and save more with Chill.
First published by Ian O'Reilly