Securing Your Home
Before You Jet Off on Holiday!
Last updated: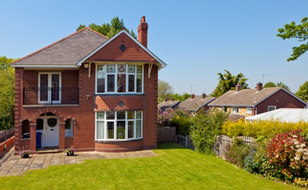 With the holiday season approaching (despite the wintery weather), many of us are now beginning to get out the holiday brochures or scour the internet for their next trip away! Everyone knows planning your holidays can be really fun, but it's also important to take a step back and think about your home when you're away.
We've put together some super home security tips, so you can spend all your energy enjoying your break, not worrying about your prized possessions back home:
Be careful who you tell

It sounds awful, but you should be careful who you tell about your holiday plans. If you don't know someone well enough to trust them, then the best advice is to keep your plans to yourself. This tip also applies to social media. Think before you go sharing all your holiday plans.

Check your home insurance

It may seem like the obvious option but we always recommend you make sure to check your home insurance documents before you leave. You would be surprised at the amount of claims we receive that are with policies that have lapsed whilst customers are on holiday. Make sure that you're happy with everything before you leave.

Phone a friend

It's worth letting a friend or trusted neighbour know that you won't be at home for a few days and seeing if they can help out by bringing your post in, closing curtains and blinds, and turning on the lights when it's dark. If your neighbour can make your house look lived in then you're onto a winner.

Lock up everything

Never leave anything on view either outside or inside your home. Make sure all items such as gardening tools and lawnmowers are safely locked away and all windows and doors are securely closed. You can never be too careful.
If you're looking for great value home insurance, give us a call now on 01 4003400 or hit the Grab A Quote button.
We hope you enjoy your holiday and remember to send us a postcard!
First published by Fergal Lynch