Searching for a Holiday?
Plan the Perfect Getaway
Last updated: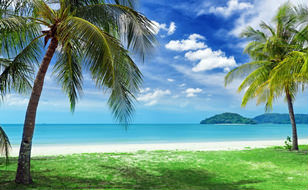 With the weather slowly starting to warm up people are beginning to look ahead to the summer months and their holidays. If you're planning a getaway, we have a few tips to keep in mind before booking your holiday:
Do you homework

One of our favourite review sites is Tripadvisor. It's well worth searching for the hotel, resort or destination you are thinking about visiting and checking out traveller reviews and photos to get an honest opinion of what the place is like. Is it really child friendly?

It is always worth remembering though that people will always have differing opinions and levels of expectations to you, so bear this in mind and read each review with a pinch of salt. Generally if a location gets all negative comments, then you know to steer clear!

Be Safe

Whether you are jetting off to the sun or having a stay-cation in Ireland, always make sure you have valid travel insurance. It's a cheap and easy way to make sure you are covered for most issues if the worst is to happen while you are away.

Be Realistic

Different countries and tourist boards rate hotels, apartments and resorts differently. What we may consider five-star here in Ireland is completely different in other parts of the world. Some places like Dubai even have seven-star hotels! If you manage to get a very cheap deal, just bear that in mind, you're unlikely to going to the Ritz on a Travelodge budget.

Have a plan

Take the time to really know the type of area you are going to be staying in. Is it remote? Do you require transport? Brushing up on the local area is well advised, especially if you are travelling with children. It's always worth packing an essential kit for every trip which should include: basic first aid kits, insect repellent (buy sprays with minimum 55% or 100% Deet for areas with malaria), plug adaptors, and a mini-torch always comes in useful.
If you're looking for more information on travel cover, check out the Travel Insurance section on our website or hit Grab a Quote now.
First published by