Review Your Policy Documents
A Guide to Reading Your Policy Documents
Last updated: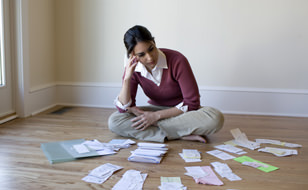 So... you've called the insurance company, got your quote and setup that brand new policy. You must be delighted, and so you should be! Don't leave it at that, always take a look at the policy documents your insurer sends you.
With the amount of pages and text that make up your policy documents, it's understandable that most of us take a quick glance before it ends up gathering dust in a press or cupboard. Does this sound familiar?
At Chill we want our customers to fully understand the importance of their policy by reading and understanding what their cover is all about. We know that people sometimes don't understand their policy, but that's where we come in. Our advice will put your mind at ease making you understand your policy documents.
Know the details

We know insurance policies can be difficult to understand but knowing what you are signing up for can save you a lot of time and money. It can be a good idea to read the 'definitions' section of your policy first. When you familiarise yourself with all the confusing terminology, understanding your document can be a doddle.

Read about your cover

Do you know what you're covered for? Can you list all the aspects of protection on your policy? Most policy holders only have a vague idea. To avoid this, read your policy documents thoroughly. If you don't, there may be confusion at time of a claim.

Conditions and exclusions

Your insurance policy is just like any other legally binding contract. There are always conditions and exclusions, no matter what type of insurance policy you have. Make sure to read your documents. By doing so, you'll be aware of both yours and the insurer's responsibilities and rights. Not reading them could lead to a claim being made void.

Got a question, why not request a call back?

Here at Chill, we know that even though you've read through your documents, you might still have questions. Well, we've got you covered! Why not give us a call on 01 4003400 and a member of our dedicated customer service team will be happy to help.
Or perhaps you don't have time to call now? No problem! Leave your query with us, and we'll call you back. All you need to do is click on Request a Call Back on our homepage and we'll do the rest.
First published by Ian O'Reilly