Reduce Home Heating Costs
5 ways to lower home heating costs
Last updated: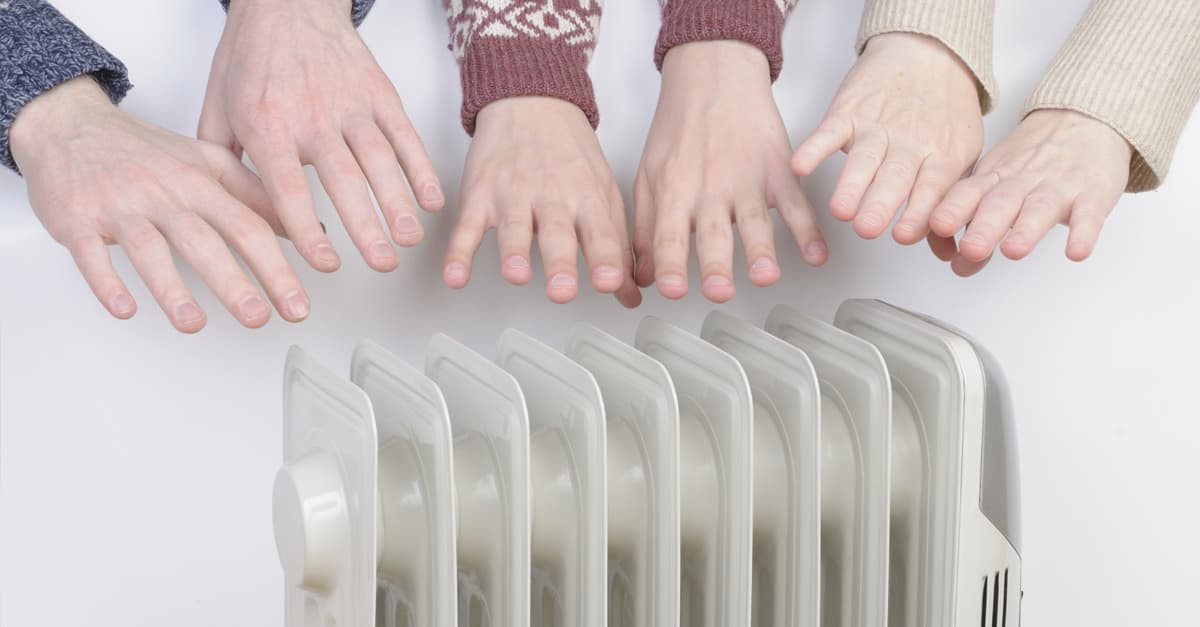 During the winter months I like to get my exercise by doing what I call the heating plank. It's quite similar to the normal plank exercise that many of us would do in the gym, in a fitness class or with your local sporting team but this one is more about staying in one position to save money and less for an athletic benefit. Unlike the traditional plank exercise which is usually used to strengthen your abs and core muscles, the heating plank is more focused on strengthening your wallet.
It usually involves sitting down on the couch or chair for as long as possible in one position or staying still until the cold in the house becomes too much for you and you have to turn on the heating.
Does this sound familiar? If it does then don't worry as you're not alone as last Christmas (2013) over 70% of Irish people went through a similar routine to try and reduce heating costs in the home.
But what can you do if you want to stay warm but don't want to have to endure the heating plank? Here are 5 quick suggestions on how you can help lower the cost of heating your home so you can avoid doing the heating plank.
5 Ways To Reduce Home Heating Costs
1. Bleed Your Radiators

Your radiators heat your home but can be forgotten about when it comes to reducing your heating costs. Bleeding your radiators helps reduce the amount of air in the system and thus improve the efficiency of your heating system.

2. Reduce Water Heating Costs.

Heating water for your home during the winter can mean you incur additional costs. One way to potentially reduce heating costs is by installing a programmable timer which will allow you to control when the water is heated in your home. This could lead to potential lower heating costs in the long term.

3. Fireplace management.

There is nothing like a roaring fire during the winter months but although it does heat your home it can also be a source of heat loss if you don't actually use it. If you don't use the fireplace in your home you should hire a professional to make sure that it is closed off safely so that heat doesn't escape.

4. Check Your Door frames.

A simple rule to remember is that if you can see light coming in under your doors then you need to get the thresholds repaired. The main reason is because heat is escaping through these gaps. In most cases you can actually fix the thresholds yourself with a screwdriver and some patience. If you have pre-existing thresholds you just need to turn the screws until you are no longer able to see daylight when the door is closed.

5. Add Some Blankets To Your Bed.

It's natural for us to want to hibernate during the winter months which means that we usually spend more time in bed than during the summer months. Use this to your advantage by adding blankets or a quilt with a high tog rating so that you don't have to utilise your heating too much.
---
Getting your heating costs back under control can help you reduce your cost and allow you to reinvest your savings in other parts of your home or on a treat sometime during the year. Trying to save money on home heating or home insurance is something that we all want to be able to do as we might be able to use those savings somewhere else during the year.
If you are looking to find out how you could save on your home insurance come renewal time why not try out our home insurance quick quote to see how much money you could potentially save on your new cover.
First published by