Reasons to be Chill-Ful…
14 Reasons To Choose Chill
Last updated: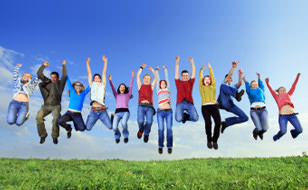 As you know we search 14 different insurers to get you the best price for your insurance, but what if everyone knew this? Surely it's the most simple equation that if you make one call to Chill, we make 14 for you. No hassle, no stress and a quote in minutes!
We have our 14 reasons to be Chill-ful and believe in us when it comes to your insurance, so take a moment to have read then why not give us a call and find out for yourself.
We are 100% Irish, no one knows you like your own and we intend to stay that way.
Talk to us, we have real people at the end of the phone who are friendly, helpful and won't rip you off.
Call into us for a chat. We cater for everyone and anyone in a way that they want to communicate with us, either on the phone, online or call into one of our four stores.
We are young, and make insurance fun (ish!). We take the pain out of searching for insurance and make the day to day job of searching for insurance a piece of cake for you!
We talk to 14 insurers while you only have to talk to us. It doesn't get any easier!
Our friendly claims and customer service department based in Dublin are on hand to help you, even for the smallest questions, we always have time for you.
Backed by years experience of the Insurance industry, we have knowledge (and a fair bit of age) on our side! Sshhh… don't tell the directors I said that!
We reward our customers for choosing us with great offers and discounts.
We insure the kids so you have peace of mind while they are off at school.
Don't believe what we say, check out our customer testimonials, they love us too!
We don't just do home and car insurance, you name it, we can cover you. Check out our products list and check back for continuous updates.
We make sure we talk to our customers to make sure you are happy, even after you have taken out your policy with us. So don't freak out if you get a call just to say hi, we want to make sure you are happy.
We have rolled out huge and vital job announcements to help boost the Irish economy. By choosing us, you are supporting Irish jobs and the Irish economy so thank you to all our customers, give yourself a round of applause.
We don't only give you insurance; we give you friendly tips, advice and information via our blog and monthly newsletter.
Want to check this out for yourself? Give us a call on 01 4003400 and see how friendly our staff are, and what a great deal we can get you today!
We know insurance is a hassle, but Chill, we'll take it from here.
First published by Fergal Lynch