Reacting to a Car Accident
Important steps to take
Published on by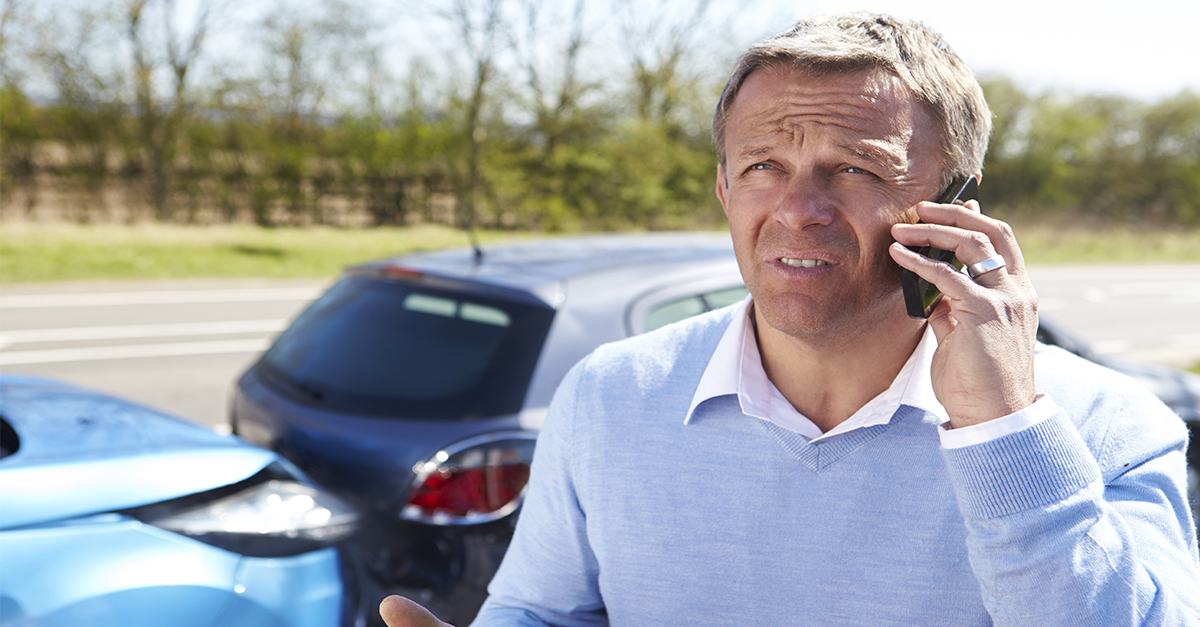 At the scene of an accident
Don't panic. Try to keep calm, and think straight. A level head will help you to remember what caused the accident, whether it was a collision, a driver error, a bad road surface etc. This will help when it comes to filing a claim.
Check if everyone is ok. Make sure you have no injuries before taking care of anyone else. Do not attempt to move any injured parties unless they are in the way of incoming traffic. Call the emergency services and wait for them to arrive before attempting to move anyone that is badly injured.
Make sure the Gardai are called straight away, they will be able to help determine who was at fault and can deal with any conflict that might occur. Your insurance company may also require a report of the accident if you choose to claim, which the Gardai will be able to provide.
If it is a serious accident, do not move any cars involved in the crash until the emergency services arrived. In a less serious accident though you can move the cars out of the way of the road while exchanging details.
Don't leave the scene of the accident without getting all the insurance and contact details from the other driver. Even if you don't think you will make a claim you may notice damage to your vehicle or an injury later on. You are better off having these details just in case.

The details you should exchange are:
Names, address, phone numbers
Insurance companies names and numbers
Driver's licence numbers
Car registration number, make, model and year
After the accident
Call your car insurance company and report the accident as soon as possible. If the accident was your fault this is important but it also means you get your side of the story on record before the other driver files a claim.
Don't avoid filing a claim just because you think it will dramatically increase your premium. It probably will effect your insurance cost but it generally doesn't increase by too much. The increase in your insurance will depend on the severity of the accident. The more expensive premiums will not last forever as usually the insurance company will gradually reduce the price every year providing you aren't involved in anymore accidents.
You should also check out our recent blog on Admitting Liability for more important information on what you should do after a car accident.
Most importantly, make sure you have the right cover for you. Think about your needs and what you can afford. A lot of people opt for the cheapest insurance and just get third party. This means if your car is stolen, goes on fire or you get into a crash, your car is not covered and you will have to pay out, which could end up being much more than you can afford. Make sure you take everything into account when looking for cover. For more information about the different types of cover available or to get a quote give us a call on 1890 30 20 20.
Modified Date: