Policy Shift
Changing Life Or Mortgage Cover
Published on by Fergal Lynch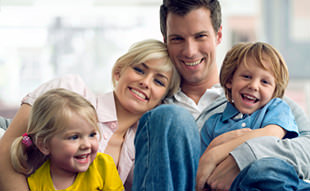 We are all trying to find ways of reducing our outgoings and one of the most common places we all start looking is at our insurance; life cover and/or mortgage protection is no exception. However just a few things I thought it useful to point out.
Try to have your policy document to hand when contacting your broker as this gives all the information on your policy i.e. the amount of cover, type of cover, what if any additional benefits are included and the term remaining. There may be cheaper policies out there but just be careful that you are comparing like with like when getting a quotation. The last thing you want is to end up changing policies and removing a benefit and then later on realising that you now need that benefit. An additional benefit for example could be that you have specified serious illness cover on your plan.
Most online brokers operate on the basis of what is called execution only (and we at Chill are no exception), in other words we do not offer advice so we will only able to transact business with you based on the information that you provide us with so it is important that you know the full benefits of your existing cover. If you are unsure about changes you are looking to make to your policy we would always recommend that you sit down with your Financial Advisor.
Also when you are changing policies and you get a like for like quote and you are considering going ahead beware that of the old saying that if something sounds too good to be true; it probably is.Ensure you ask some more details in relation to the policy. IE: Will this always be my premium? Does my premium change year on year?
If you have any questions or queries please feel free to call 01- 400 3422 to speak to a Life Insurance Agent. Applications and quotations can be processed over the phone to save you time and effort.
Modified Date: