Plan Ahead for Garda Checkpoints
4 Areas You Can Control
Published on by Fergal Lynch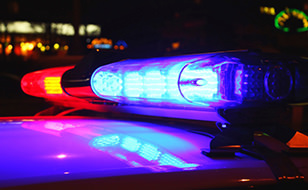 Over the last number of weeks there has been a series of Garda checkpoints throughout Ireland. These checkpoints are in line with an Garda Síochána's traffic mission statement of developing a national culture of safe road use.
One of the most recent checkpoints was a mandatory alcohol testing checkpoints codenamed "Operation Artery".As well as being a checkpoint for alcohol testing the focus of this checkpoint looked at general road offences including the use of seat belts, mobile phone usage, driving licences, NCT and Road tax.
To help ensure that you are ready for these potential checkpoints we have put together a list of 4 things you need to be aware of before you set off on your daily commute.
Car Insurance

As a car insurance broker we know a thing or two about the topic. The main point you need to be aware of is that it is a legal requirement for you to have motor insurance to drive a car in your own name or as a named driver on someone else's policy. If an Garda Síochána believes that a vehicle registered in Ireland (or outside Ireland) is being used in a public place without insurance, the vehicle may be impounded.
If you do have any questions about cutting the cost of your car insurance we would love to hear from you on 01 4003400.

Car Tax

It is a legal requirement to have motor tax if you want to drive your vehicle in a public place in Ireland. You are obliged by law to pay motor tax to drive your vehicle and you must also display a current tax disc on the windscreen of your vehicle. If you fail to display a current disc it is a serious offence and you can become liable to receive a fine. Motor tax is issued in 3, 6, 12 cycles and the motor tax offices can sometimes send reminder emails.

Drivers licence

My personal licence is out of date in 2017 and the reason I know this is because of the fact that it is not one of the new shinny driver's licences but the traditional pink ones. These new shinny licences came into effect in 2013 and as of 2014 they will have a microchip which can be read by the RSA and an Garda Síochána. Make sure your driver's licence is up to date by checking the expiry date on regular occasions.

Mobile Phone Usage

According to Road Safety Authority (RSA) your mobile phone can make you 4 times as likely to crash. By law you can only use your mobile phone while driving if you're dialling 999 or 112 for an emergency. Using a mobile phone can mean you're not always concentrating on driving. During the recent operation artery there was 195 fixed penalty notices issued to people using mobile phones whilst driving. Avoid becoming a future statistic by not using your phone whilst driving.
These are just 4 of the areas you can have ready and up to date before you set off on your daily commute. @GardaTraffic is well worth a follow as they are one of the most active Twitter accounts in Ireland and they continuously update you on their planned checkpoints as well as publishing road safety messages.
Modified Date: