Our Top Travel Gadgets 2019
High Tech Holidays
Last updated: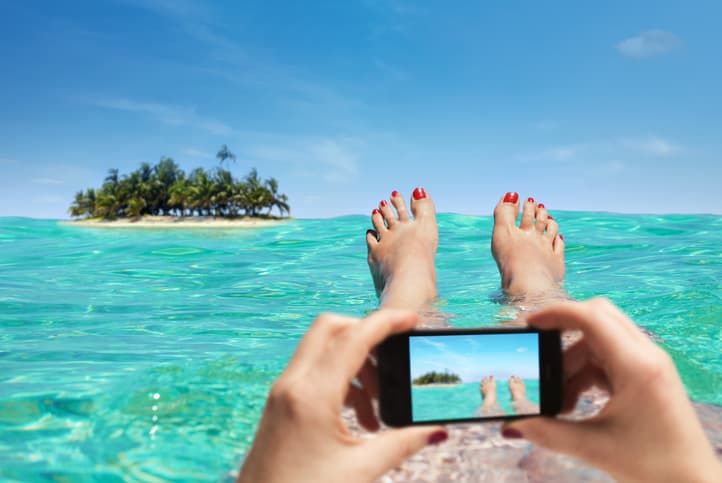 From blocking out loud fellow passengers, to charging your devices on the go, we have put together our top gadget picks that might come in handy on your next trip away!
Universal Travel Adapter
Rooting around for the correct adapter to bring on your next trip can be a pain. Purchasing a universal travel adapter is definitely the way to go and will make sure that you are able to plug in your electricals no matter where you are. The JYDMIX All-In-One Universal Travel Adapter is a great option; with a universal adapter and three USB ports you won't have to argue over whose turn it is to charge their phone!
Bluetooth Speaker
Tucking a Bluetooth speaker into your suitcase means you will be able to enjoy your favourite music wherever you go. There is a huge selection of light and compact portable Bluetooth speakers available to choose from at the moment.
Travel Iron
Opening your suitcase to find that your clothes are crinkled can be a nightmare. Mini steam irons such as the Vornado SF-717 are impressively small and will allow you to remove any unwanted crinkles on the go.
Portable Charger
A portable charger is a great way to make sure that you're not stuck with an uncharged phone on long journeys. Make sure to charge the power bank up before you set off and you will be able to charge your phone up to three times whilst on the go!
Noise Cancelling Headphones
Noise-cancelling headphones are an essential for many people whilst travelling. Block out the noise of the plane or fellow-passengers using these headphones and relax on your next flight.
Phone Case
From water, to heat, to sand your phone is exposed to a range of elements whilst on holidays. Investing in a high quality phone case such as an Otterbox or Pelican Shield will help to make sure that your phone comes home in one piece.
If you're travelling abroad this summer, it's important to make sure that you have the necessary travel insurance in place, to ensure you and your family are protected. Get a Quick Quote here and your trip could be covered in minutes.
First published by Fergal Lynch