Our Take on the 2014 Budget
What it Means for Motorists
Last updated: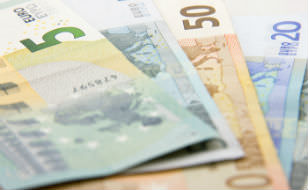 It's that time of year again. The country looks on with clenched teeth and chewed nails as the Minister for Finance delivers our nation's budget for the next 12 months. We were warned that this year's budget would be tough, but with a few pleasant surprises and that sounds about right to us.
At Chill, we're passionate about saving you money, especially when it comes to your car insurance. So we've taken a look at the 2014 Budget to see how it will impact you, the Irish motorist - that's why we're the good guys of insurance!
Plateau at the pump

Many commentators have identified Irish motorists among the winners in this year's budget. This is not to say that the cost of motoring has reduced, merely that it has not become more expensive - a win by today's standards! For the second year running, excise duty on petrol and diesel has remained untouched, however the price you pay at the pump could still go up if petrol becomes more expensive to produce. You'll also be happy to know that your car's road tax has also come through the Budget unscathed, a rare day of peace for the Irish motorist.
While we're at it, here are some of the main headlines from the Budget 2014:
The good

You can expect your wage slip to look pretty much the same as income tax rates, PRSI and the Universal Social Charge are set to remain unchanged.

The bad

As usual alcohol and cigarettes have felt the brunt of the Budget with cigarettes, beer and spirits being hiked up by 10c a piece, while a bottle of wine will cost you an extra 50c, just twelve months after it was increased by €1.

The ugly

A combination of reduced dole payments for under-25s and an increase in third level fees has led some commentators to suggest that this Budget will guarantee an emigration increase. Equally badly hit were the elderly, with one in ten likely to lose their medical card.
Each year the Budget offers us a reminder of how important it is to save money where we can. If you would like to start saving money on your insurance today, all you have to do is hit Get a Quote now or give us a call on 01 4003400.
First published by Fergal Lynch