Converting Your Driving Licence To An Irish Driving Licence
Transfer To An Irish Driving Licence
Last updated: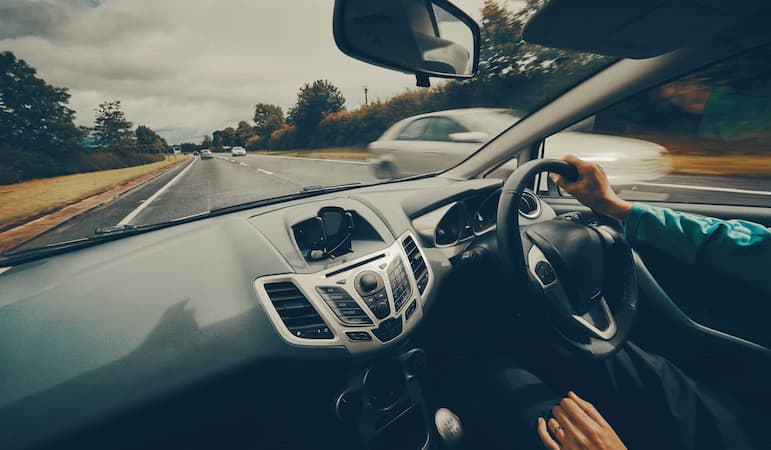 Whether you're moving to Ireland for the first time or an Irish citizen returning home after living abroad, you may be wondering how you go about changing your driving licence. In this blog, we explain the steps involved in exchanging your driving licence for an Irish driving licence and explore the possibility of holding two licences at once.
WHAT ARE YOUR OPTIONS?
Depending on where your driver's licence was issued you have a number of options available to you.
Drivers with a licence issued by an EU/EEA member state can keep driving on this licence until it expires.
Drivers with a licence issued by an EU/EEA member state who wishes to exchange their licence for an Irish one must do so within 10 years of their original licence expiring.
Drivers from other countries that are recognised by Ireland can drive on their current licence for 12 months after which they must get an Irish licence. These states include Australia, South Africa, New Zealand, Jersey, Isle of Man and Switzerland.
If you become resident in Ireland, living here for more than 185 days a year, then you must apply for an Irish licence. If drivers from any of the above states wish to exchange their licences for an Irish drivers licence they must do so within one year of their one expiring.
Drivers from the United States and Canada can drive on a licence, or international driving permit, from their country of origin for 12 months. If you are staying longer than 12 months then you must apply for an Irish drivers licence.
International drivers can also apply for an international drivers licence which is valid for one year after the date of issue. The licence is recognised by any nation, including Ireland, that has signed the 1926 or 1949 UN Convention on road traffic. If you are travelling to Ireland from another nation then you should contact your embassy in Ireland in advance to confirm whether this licence type will be accepted. More information about this type of licence can be found here.
STEPS TO EXCHANGE YOUR UK DRIVING LICENCE
To exchange your driving licence, you will need to visit your local National Driving Licence Service (NDLS) centre. There are 36 centres across Ireland. To make an appointment, you can book online or make use of the easy walk-in service.
APPLICATION CHECKLIST
For your application to switch your UK driving licence over to an Irish driving licence, you will need to provide:
A completed application form
Existing UK driving licence (this will not be returned)
Photographic I.D.
Proof of your Personal Public Services Number (PPSN)
Evidence of your home address dated within the last six months
Evidence of residency entitlement (if you hold a public services card and your place of birth or nationality is within the European
Union/European Economic Area, it is adequate to present the PSC)
A completed NDLS medical report form dated within one month (if required)
Evidence of certificate of professional competence (CPC) (if required)
Application fee of €55.

For more detailed information on the application requirements, please visit the NDLS website.
CAN YOU HOLD A UK AND IRISH DRIVING LICENCE?
If you wish to hold an Irish driving licence, you cannot also hold a UK driving licence at the same time. As part of the application process for an Irish driving licence, you will be asked to surrender your old UK/Northern Irish licence.
If you do not submit your original UK/Northern Irish driving licence with your exchange application, the NDLS will be unable to validate your application and you could run the risk of not being able to legally drive in Ireland until your old licence has been received.
HOW TO GET A DRIVING LICENCE IN IRELAND
If you don't yet have a driving licence and wish to apply for one in Ireland, you must be able to attend a NDLS office and provide evidence that you:
are at least 17 years of age (or 16 years if you are applying for a work vehicle or motorcycle <125cc licence)
are an Irish resident
reside in Ireland for at least 185 days per year.
have resided in Ireland for at least one year before undertaking the driver licence testing process
have a valid PPSN
have completed (and have with you) the D201 learner permit application form
have completed (and have with you) the NDLS eyesight report form D502.
If the NDLS is satisfied, you will then be asked to sit a driving theory test. You must pass this test in order to be granted your Learner Permit and to begin practical driving lessons. In Ireland, unlike the UK, before you can apply to take your practical driving test, you must complete 12 individual one-hour driving lessons with an approved driving instructor. This is known as Essential Driving Training (EDT). Once you have completed this, you are free to take your practical test.
Typically lasting 30 minutes, your driving test will see an examiner take you out in a vehicle to assess your driving skills and your competency behind the wheel. You will be asked to complete a number of basic driving manoeuvres and will be marked on your ability to maintain control over the vehicle, take the necessary precautions when moving off and stopping, as well as when changing direction and meeting traffic, and to show proper anticipation and awareness of potential dangers and hazards.
Once you return to the test centre, your examiner will let you know if you passed or failed. If you pass, you will be awarded a Certificate of Competency. When you have this, you can apply for a full Irish driving licence. This can be done in person at a NDLS office and it costs €55.
BEFORE YOU DRIVE
Once you have your Irish licence, you must get insurance cover on your vehicle and pay motor tax before you can legally drive in Ireland. Here at Chill, we make fast work of finding good deals on insurance. Compare all our car insurance quotes to see if you could save on your deal.
It is illegal to drive in Ireland without motor tax, and you must display evidence that you've paid your tax on your vehicle's windscreen. If you don't pay this levy, you could be faced with a €60 fine. You can pay motor tax online quickly and easily.
First published by Ian O'Reilly