New York City Travel Guide
Come To The Big Apple
Last updated: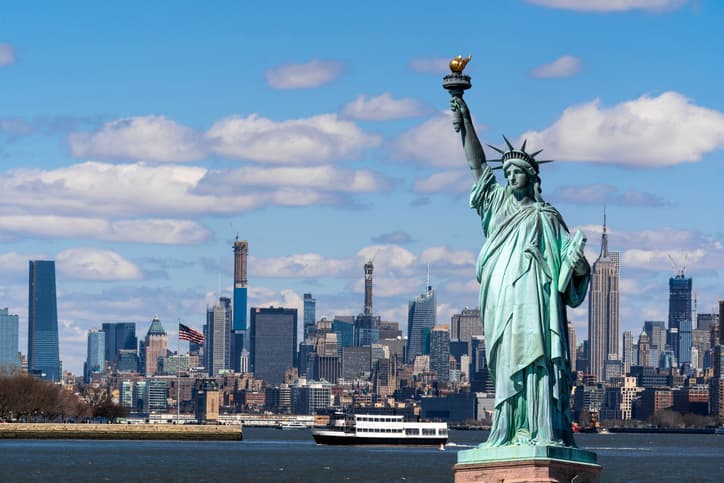 It's home to 8.3m people and known affectionately across the world as the Big Apple and the city that never sleeps. If you are looking for ideas for your next holiday why not consider a trip to New York City. It won't disappoint.
Here are our top tips for the perfect trip to New York City.
When choosing a place to stay we would recommend basing yourself near Times Square. It's a great location and you will be within walking distance to the epicentre of all that is great about New York. Do your research and check out online customer reviews on Trip Advisor and Booking.com before booking a hotel. Many hotels in New York City will charge extra for essentials like WiFi. Be sure to read the terms and conditions before booking. Upon booking try and request a room on a higher floor as the skyline of New York City is magical and you will want to have the best views of the city during your stay.
Venturing out to NYC is the trip of a lifetime so we would advise that you do your research and plan to make the most out of your time. You may find it handy to download the map of NYC on Google Maps before you arrive so you do not need to eat into the data on your phone. "Visit a City Offline Guides" and "CityMaps2Go" are great apps which allow you to explore tourist routes in New York City.
Empire State Building
One of the most iconic buildings in the world, you can't take a trip to New York without going up the Empire State building. The views from the top are simply breath-taking.
Rockefeller Centre
Also known as Top of The Rock, the Rockefeller Centre is the headquarters of NBC. If you plan to visit the observation deck, we recommend visiting on a clear day because the views aren't that great on overcast days.
The 9/11 Memorial & Museum
The 9/11 Memorial is a tribute of remembrance, honoring the 2,977 people killed in the terror attacks of September 11, 2001 at the World Trade Center site. The memorial is very touching and is highly recommended. If you make a visit, keep an eye out for the white roses on the names inscribed on the memorial. These signify the birthdays of those who passed away.
Central Park
A visit to New York wouldn't be complete without taking a stroll around the
magical park
that is the setting of so many classic movies. If you don't feel like walking why not rent a bike or even better, take a horse and carriage around the park. It's a wonderful experience.
Times Square
Take in the scenery and hustle and bustle of New York City in Times Square. With the carnival atmosphere and all the buzzing lights, you'll feel like you're in a dream world.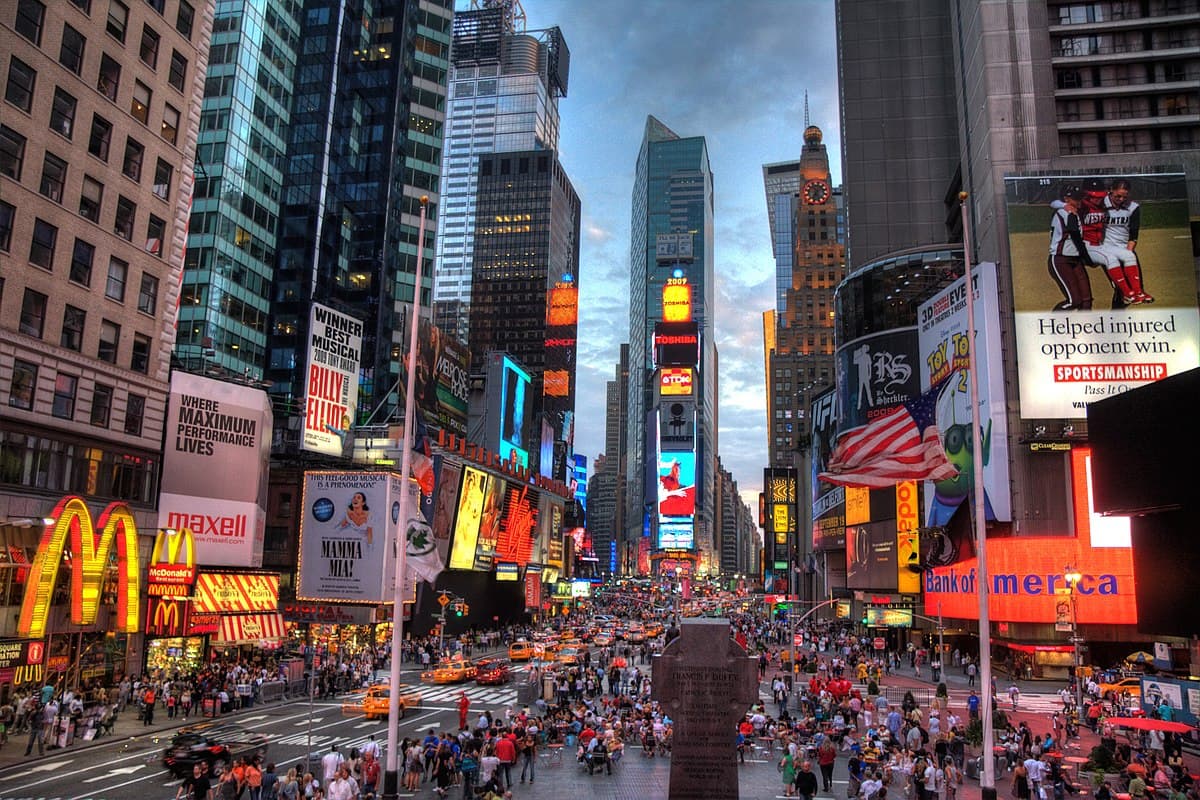 Statue of Liberty
A trip to New York should also involve catching a glimpse of the famous Statue of Liberty in all her glory. There are different ferries to choose from to take you to see her.
Getting Around
Considering the size of New York, it can be difficult to see the whole city travelling on foot which is why we highly recommend booking an open top bus ticket. Most companies give you the option to customise your ticket allowing you to choose which routes and days you want your ticket for. The main routes are uptown & downtown Manhattan, Brooklyn and the Bronx. If your day is packed with plans, then you can take a
bus tour
at night to see the bright lights of Time Square in all their glory. Some tickets will include complimentary ferry tours where you will have the opportunity to catch a glimpse of Ellis Island, Staten Island, New Jersey and Brooklyn. You'll also have great views of both the Manhattan and Brooklyn Bridges.
Broadway
If you have a spare few hours we would recommend a visit to see a
Broadway show
. You can pick up tickets at most box offices. With so many great shows, you may find it pretty hard to choose a show for you!
Rooftop Bar
Should you find yourself tired after a long day of sightseeing, there are plenty of
rooftop bars
in New York City where you can relax and enjoy the amazing views of the night skyline. One in particular is The View Rotating Bar at the Marriot Hotel on 46th Street. You can choose to have a meal or just a drink and enjoy the 360 degree views of the New York skyline as the bar rotates.
Shopping
It goes without saying that shopaholics are in for a treat when they visit The Big Apple. New York offers some of the best retail outlets with fantastic discounts on lots of brands for all the family. The main outlets just outside New York are Woodbury Common and Jersey Gardens. The best way to get here is by booking a return coach from the Port Authority Bus Terminal. With some bus companies you will also receive a discount booklet with extra discounts for the shops.
Some other attractions to consider while exploring New York include the famous Metropolitan Museum, Grand Central Station, Fifth Avenue and the Yankees Stadium amongst many others. Some locations from well-known shows and movies set in New York to catch a glimpse of include the Friends apartment building, Carrie Bradshaw's apartment from Sex and the City and the famous steps from the blockbuster movie Joker.
If you are itching to go travelling again we hope that you have found this guide to New York City useful. Be sure to secure travel insurance before you go.
First published by Ian O'Reilly