New Website Launched
With Loads of Great Features
Last updated: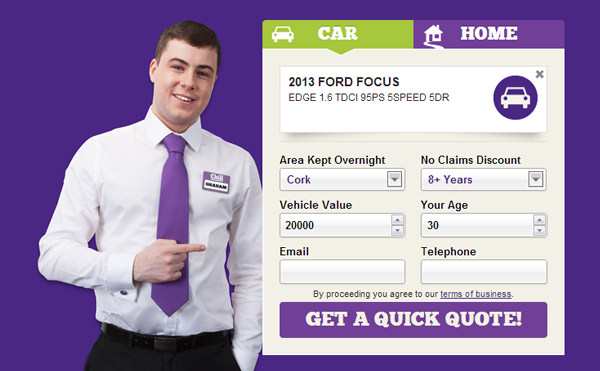 You may have noticed that things are looking a bit different around here! After months of development and weeks of testing and fine-tuning, we're delighted to launch our brand spanking new website.
An increasing number of people start their search for insurance online, that's why we're on a never-ending mission to stay ahead of the game and make the whole process as easy as possible. We've pulled out all the stops to make sure our loyal customers have a fantastic user experience.
The eagle-eyed amongst you will notice the site has a whole host of new features, but we expect you'll be most interested to know that it is now faster, easier to navigate and has a responsive design - meaning the site will adapt to your mobile device, tablet or laptop to provide the best viewing experience. The days of awkward scrolling, resizing and panning are over. Not only is this pretty cool and a first within the Irish insurance market, but it means you can visit our site on the go, at a time and on a device that suits you. That's why we're the good guys of insurance.
We've also turbo charged our Quick Quote engine with vehicle record lookup from Cartel, searchable drop down lists and a simplified user interface. Now you can get a car and home quote even quicker than ever.
We'd be delighted to hear your feedback on the new site in the comments below and keep an eye out for more features in the not too distant future.
First published by Hassan Juma