Neighbourhood Watch
Setting up a Scheme
Last updated: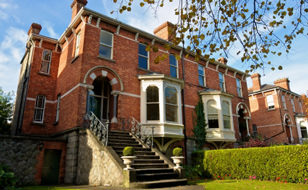 Have you ever thought about setting up a Neighbourhood Watch scheme in your local area? If you haven't, now may be the time to!
More and more schemes are being set up as they are a fantastic way to prevent crime, increase community safety and reduce anti-social behaviour; as they encourage people to look out for their neighbours and report any suspicious behaviour to Garda.
But how do you go about organising one? Typically Neighbourhood Watch schemes are established as a result of community demand or occasionally the Garda get in touch and suggest setting one up to local residents. Either way there are five simple steps to launching a scheme in your area:
Get in touch with your local Garda Station.
They will tell you what needs to be done and assist organising the first meeting.
Talk to local residents to gauge support for the scheme.
Make sure everyone who will be involved with the scheme understands what it is about.
Hold your first meeting.
The good news is there are no restrictions and regardless of size, every community, road, street or neighbourhood is welcome to set one up. The Garda stress that what's most important is that everyone taking part is fully committed to the scheme.
Not only are Neighbourhood Watch schemes a brilliant way to help reduce crime, feel safer and get to know your neighbours, they can help bring down your home insurance premium too.
If you'd like to set-up a Neighbourhood Watch scheme we recommend you check out the Garda website. It goes into more detail about the scheme, mentions the different roles which need to be filled and how they can help you promote it.
Why not go and get your Neighbourhood Watch scheme up and running today?
First published by