Need to Get Insurance Quickly?
Tips For Saving Time and Money
Last updated: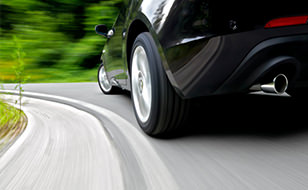 At Chill we know that you need your insurance and you usually need it as soon as possible. There's a checklist of things to have at the ready to make sure that you get your car insurance quote as quickly as possible. This list will help you and the sales person get to the point as quickly as you'd like.
This list to have ready includes:
Your car registration;
Your car make and model;
Where your car is kept overnight;
Your license number;
If putting another driver on to your policy, you will need their details too;
Your current insurer;
Your current car insurance policy number;
Your current policy expiry date;
Choose your payment method before you call (Full payment by card is usually the best method, but we can do Direct Debit for you on request).
That will help you be on the line for the shortest amount of time possible.
Everybody is in a rush in the modern world, so why not make things a little easier for yourself? By having this list ready you'll be able to get your insurance on the go, you won't need to get home to your paperwork first. Obviously we don't mean ring us while you're driving, even on a hands free kit this is risky.
We've even designed our website with you in mind meaning it is easy to use and convenient to your needs. Our friendly and dedicated car insurance team are always on hand to go through all aspects of your policy so that when visit www.chill.ie or you call us on 01 4003400 you save time and money.
Chill, we'll take it form here.
First published by Ian O'Reilly