NCB Jargon Buster
Know Your No Claims Bonus
Published on by Hassan Juma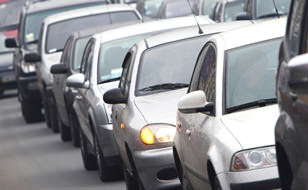 We know understanding your no claims bonus can be complicated with different acronyms, unusual phrases and strange terms being bandied about. So to try and make things a little bit clearer we've penned a jargon-busting blog post.
First things first: what is a no claims bonus?

A no claims bonus is a 'discount' given to drivers who have been claim free for a certain number of years. The longer the period without a claim the greater the discount you are likely to receive on your premium. To be absolutely clear 'claim free' means not making a claim on your own policy or somebody not claiming against you. Insurers and brokers adore claim free drivers as this means less claims and more great value car insurance. It's one of the reasons we share so many safety tips on this blog!

What is step back bonus protection?

Step back bonus protection means that if you have to make a claim or if somebody claims against you, you will only lose part of your no claims bonus. For instance, if you have a six year no claims bonus it would be reduced to four years, rather than lost completely.

What is full no claims bonus protection?

For an additional fee you can often protect your no claims bonus. This means should a claim be made your hard earned no claims bonus will remain intact. If you're interested in this added extra we recommend that you contact your insurer and take a look at the small print (as there may be limitations or exclusions which apply).

Is a no claims bonus still valid if I don't have insurance?

It's important to remember that some insurers will not retain your no claims bonus if you move abroad or don't have insurance for a significant period of time (for instance, if you sell your car and no longer drive). The cut-off period varies from insurer to insurer, but is normally two years, so make sure that you bear this in mind.

If you'd like to know more about your no claims bonus, take a look at this popular blog post or leave a comment below and we'll get back to you.
Modified Date: