Lower Your Premium
Helping You to Save
Published on by Fergal Lynch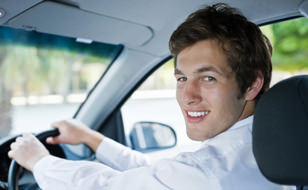 With 2013 just around the corner many people will soon be renewing their insurance. Although, the first couple of months of the New Year are always a busy time for our industry, we expect this year will be especially busy as people look to make even greater savings following the recent budget and the implementation of the EU Directive on gender equalisation on the 21st December 2012.
But did you know there are some steps you can take to help reduce your premium?
One of the best ways to save is by getting in touch with an independent broker like Chill Insurance. We speak to a multitude of different insurance companies, insurance providers and we even deal with some that don't deal with the public and only operate through brokers like Chill Insurance. All of these factors help our customers get a fantastic deal. It's also important to remember that if you only look online you may not get the same level of choice that you would from an independent insurance broker.
There are other ways to save too. If you're looking for a great deal on your car insurance now is the time to look at all the named drivers on your cover. Sometimes adding a driver like a spouse can actually reduce your premium, whilst adding friends or other relatives can increase it. We advise you to work out who you really need to have on your car insurance.
There are also some tried and tested tips which can lower your home insurance. For instance, installing additional security alarms and window locks will typically reduce your premium as this shows you are securing your home and reducing the risk of a claim.
We know the current economic climate can makes things difficult, but by following these tips you'll give yourself the best possible opportunity to get a good price for your cover. If you would like to talk to someone about your insurance you can give one of our friendly team a call on 1890 30 20 20.
Modified Date: