Oh the Leaves are Falling
Winter Time Is Calling
Last updated: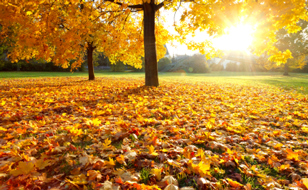 It seems like only yesterday we were talking about BBQs and summer holidays but it looks now like the weather has well and truly turned and winter is on its way!
After a relatively mild winter last year, preceded by the floods and snow of the 2010/2011 winter, we never quite know what type of challenges Mother Nature is going to throw at our country. Now before you all go hopping up and down and tell us we are wishing the so-called summer away, take a moment to think about getting ready for the winter in general as it pays to be prepared. We all got caught out a couple of years ago trying to get to work or do the school run when the snow is tipping down and the roads are like an ice rink!
Follow our simple tips to get your car prepared for the winter and hopefully make it a little easier on your motoring.
Service

is your service due or coming up during the winter months? Be sure to get it given the once over with a fresh clean oil change to help run more efficiently over the cold months. Make sure your brakes are checked and all bulbs are working. The last thing you want is not being able to stop and not being seen.

Check your levels

Make sure your oil, braking fluids, windscreen wash, and radiator coolants and anti-freeze are topped up sufficiently and are not over full. Also take the time to check your tyre pressures and examine them for wear and tear in case the treads have worn down and the tyre will need replacing. Don't forget to check your spare as well!

Keep an emergency pack in the car

Create an emergency pack which you can keep in your car which includes a high-vis vest or jacket, flashlight, spare money in coins, an in car phone charger, a snow shovel and jump leads. Bottles of water, de-icing aids and blankets are always useful.

Snow socks

These proved very popular a couple of years ago when we were all snowed in and retail for around €70-€80 per pair available from stockists such as Mick's Garage and Halfords. Remember with these socks, you are only meant to use them whilst driving on snow and ice to gain extra traction but must be removed when enter onto a gritted/maintained road with less hazards. Snow tyres are also an option which you can get fitted by your local garage. These have a deeper tread than standard tyres and again help with extra traction. You can drive on normal roads with these but can be pricy to change your tyres every year.

Windscreen

Make sure your wiper blades are in good working condition and the rubber has not perished on them. When did you last change them? Replace any worn ones with new ones. Quick tip: a drop of white spirit on some kitchen roll removes any grime and build up on the wiper blades. Remember to never drive away with your windscreen misted over or covered in ice and snow. This is highly dangerous so wait for it to clear. Remove snow from the roof of your car as well. The last thing you want is for a small avalanche to fall across your windscreen while you are driving and blocking all visibility.

Mind your battery

Finally, the winter is a tough time on batteries and they rarely last longer than 5 years. Be sure to check the battery tray for rust and corrosion, and treat it gently during the winter.
First published by