Take Care This Summer
Keep Your Home Secure
Published on by Andrea Bland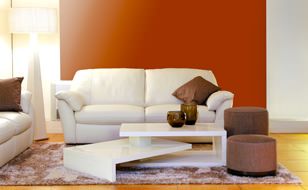 With the summer holidays well and truly here, the team at Chill Insurance are gearing up for one of the busiest periods of the year. That's because around this time we see more people searching for travel insurance, as well as an increase in claims for burglaries, holiday accidents and theft of mobiles.
It seems as soon as the nice weather arrives people flock to the park, beach or holiday home, but some also leave their windows open or doors unlocked, which really is inviting thieves into their home. Although, you might be in the holiday mood, it's important to remember that thieves never take a break. A burglar can be in and out of your home in just a couple of minutes. That's all it takes to make off with your valuables.
Other items which often get pinched include cash, TVs and jewellery, but we've also seen an increase in claims for items, such as high spec road bikes and power tools, especially when people are away on holiday.
But there's some simple steps you can follow to protect your valuables and make sure you don't return home to a nasty surprise.
Locking up your valuables and keeping them out of sight is a must. You should also do all you can to avoid making it look like you're on holiday. Asking a neighbour to collect your post and investing in time-controlled lights can be an effective deterrent, as well as having an alarm and motion operated lights.
You can also help prevent a break-in by making sure that your garden shed and garage are secure with no tools or ladders on display. We'd advise that you avoid sharing any holiday plans on social media as you never know who may see it.
We hope you have a fantastic, claim-free summer. If you're looking for home insurance, do give us a call on 1890 30 20 20 or hit Get a Quote and one of the team will get back to you.
Modified Date: