House Or Home Insurance
Which do you need to take out
Last updated: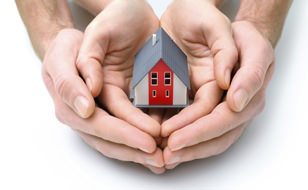 "Where thou art, that is home"– Emily Dickinson
Do you insure your home or your house. Although I usually interchange the two terms in everyday conversation is there a difference apart from the general interpretation?
Before you continue reading perhaps you should ask yourself, what do you think is the difference between a house and a home? Take a moment to think about that question.
Differences Between House And Home
Like you, your home is unique and completely individual. It could be a house, apartment, flat or bungalow that you use as a permanent, or semi-permanent, place of residence. So if we take this into consideration you could suggest that a house is a physical building while a home is more of an idea or concept. Going even further it is the place we choose to live in.
From an English language perspective what is difference between a house and a home? It all comes down to semantics and personal opinion really.
In Ireland we usually refer to a house as a building or structure, whose main purpose is to be used as shelter. It takes it's meaning from "hus" an old English term for "dwelling or shelter".
In Ireland we usually refer to a home as the place where you live or reside. Although similar to house, as well as including the word in it's various definitions, a home is something more personal. It is where you live, keep your personal belongings and has a certain sense of an emotional attachment in it's usage.
House Insurance
But when it comes to insurance which term should you use, house or home. To get some initial clarification we need to look at the Chill home insurance FAQ page.
Those who have home insurance cover in place should be aware that "should anything happen to your home, the cost of rebuilding it will be covered by your insurance provider. Not only that, banks require you to have home insurance as part of your mortgage agreement".
Although we use the word home in our definition there are a number of different places where you might choose to live. This means that when you are applying for a home insurance policy it is an all encompassing term for your place of residence so you can use house as well.
For instance if you are look for a home insurance quick quote you will see that Chill provide cover for the following types of abode :
Bungalow
Country Mansions
Detached House
Duplex
Farm House
Flat
Purpose built apartment
Semi-detached
Terraced house
Your home is your personal castle and many people consider a representation of who you are. We decorate it, paint it and design it based on our desires and tastes. We fill it with personal posessions and other items that we choose ourselves.
At Chill we work with you on protecting your home and all it's contents by helping you choose the home insurance, as well as contents cover, that suits your needs and requirements.
So if you are looking to insure your home, be it a house, apartment or country mansion, why not use our home insurance quick quote now or call us on 014003400 to speak to one of our helpful and friendly team.
First published by Ian O'Reilly