Is Health Cover a Luxury?
Evaluating Health Insurance
Last updated: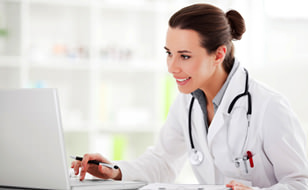 TV3's Morning Show recently asked our very own CEO, Padraig Lynch to appear on the programme where he discussed the increasing cost of health insurance.
As prices have risen the number of people holding private health insurance has declined; with 61,000 less people insured in June 2012 than June 2011. Figures released by the Health Insurance Authority (HIA) at the end of September 2012, revealed 2.123 million people - or 46.3 per cent of the population - now hold private health insurance. This represents a drop of 16,000 since March 2012 and a decrease of 61,000, or 4 per cent, since June 2011.
Why is this happening?

If you hold private health insurance and have received your renewal this year, you may have noticed the price has slowly crept up. On the 4th January 2012, the government announced an increase in the levy of health insurance by 40%. The move by the government was backed by the rationale that it will make health insurance more equitable, however the general consensus amongst health insurance providers is that the new increase will leave cash strapped consumers unable to afford to renew their policies.

The largest health providers at the time said that they would do their utmost to absorb the increase, or simply not pass it on to their customers. A good move, but surely this is unsustainable in the long term and premiums will have to increase at some point?

Is Health Insurance becoming a luxury?

When Padraig Lynch was asked about this increase and the results from the HIA findings, he concurred that if the government levy continues to increase, that we will soon see a greater number of policies not being renewed and an already stretched public health system being under even more increasing pressure.

Health insurance should not be seen as a luxury and it is one of the few insurances that will not be affected by the new EU ruling on gender discrimination. The principle of health insurance is that it is open to everyone. Your gender, health condition and status do not affect the level of cover you can avail from. Naturally waiting periods do apply for new policies such as maternity cover which has a minimum period of 1 year before you can claim. However, the increased prices will soon determine whether consumers can actually afford to have health insurance rather than afford not to have it. Will we be facing a situation when your bank balance and income determines whether you are eligible or not for a policy?

What are the alternatives?

As Padraig mentioned, the public health system in Ireland is coming under increasing pressure due to more people falling out of the private system. This; combined with drastic cuts and austerity measures being enforced on the public system, inevitably will lead to more inefficiencies in our health service and longer waiting times.

There are many new providers in the health insurance market now, and all of which are working hard to get your business by offering tailor made plans to suit you and your family's needs. Companies such as GloHealth and the newly formed Laya Healthcare are fighting their corner for fairness and price. They argue that you shouldn't pay for items on your policy that you don't need or will never need, and that it's not a one size fits all approach.

With this in mind, we always suggest that you shop around. It's the most important rule when re-evaluating all of your insurance needs and health insurance is no different. Make a list of the items you need on your policy, and a list of items you know you definitely won't require so you have a plan of what you want your insurer to do for you. Set yourself a budget and stick to it. Be realistic in what you can afford, and make this clear to your insurer. Then call an independent broker who can give you neutral, impartial advice.
---
Naturally, there are going to be some obvious benefits to having health insurance, but with purse strings getting tighter, people are re-evaluating their expenditure and what types of insurance they can manage without. The public health system is seen as an alternative to paying for insurance, but if you have a policy that suits your budget and lifestyle, it is well worth hanging onto it.
First published by Ian O'Reilly