Irish Motoring Trends Revealed
Record Drivers, Less Diesel, Growing Imports and Much More!
Last updated: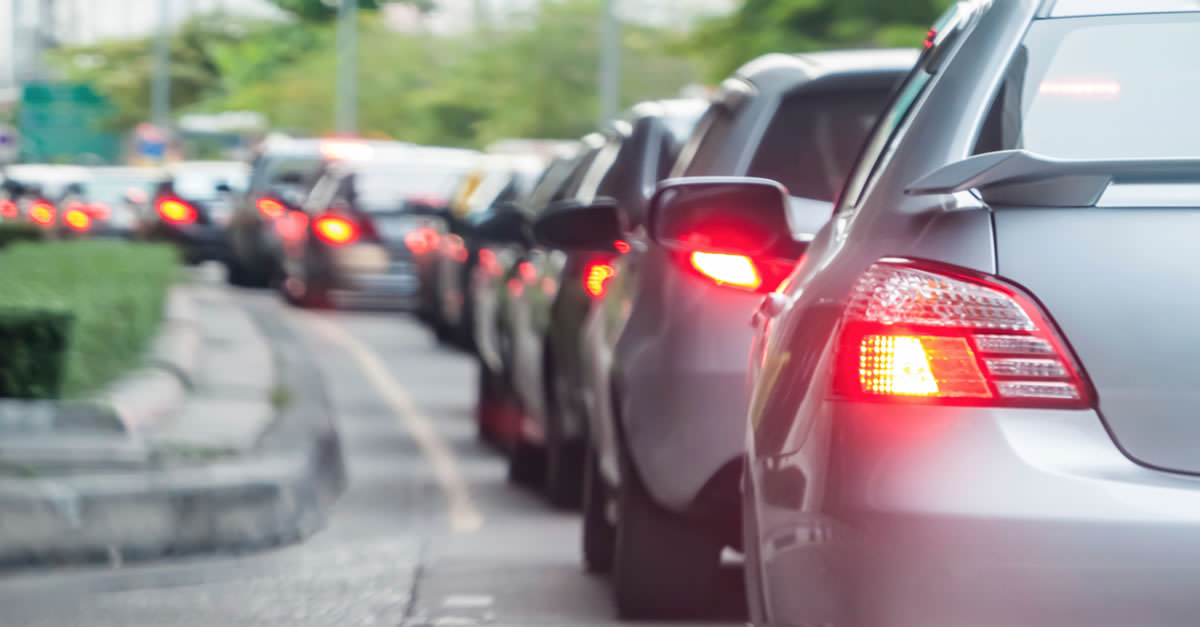 Irish motoring is changing in Ireland and in our blog today, we explore some of the key trends that we have identified from figures provided by the Department of Transport.
Record number of cars on the road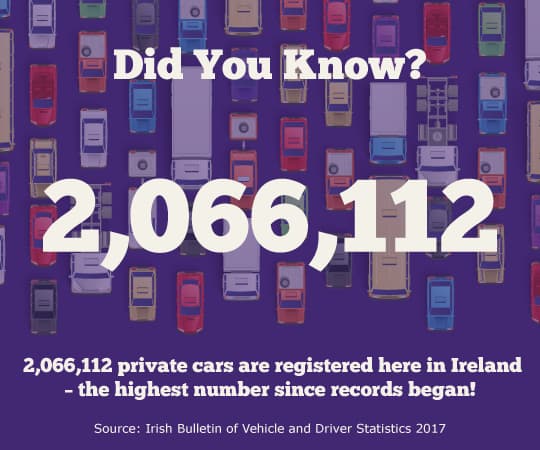 The one statistic that jumps out from the 2017 Bulletin of Vehicle and Driver Statistics is that we have a record number of private cars here in Ireland. 2,066,112 private cars are registered here in Ireland – the highest number since records began.
These figures appear to be a direct result of our growing population and our economy which is strengthening each quarter.
Growth in imports
One of the more interesting trends that we are witnessing is the growth in imports – in particular from the UK. 2017 saw the import of private cars increase by 31.7% vs 2016.
The slump in the Sterling is certainly influencing the decision of many customers to consider an import. Imports are impacting jobs here in Ireland and it will be interesting to see how this trend will develop in light of Brexit.
Slow take up of electric cars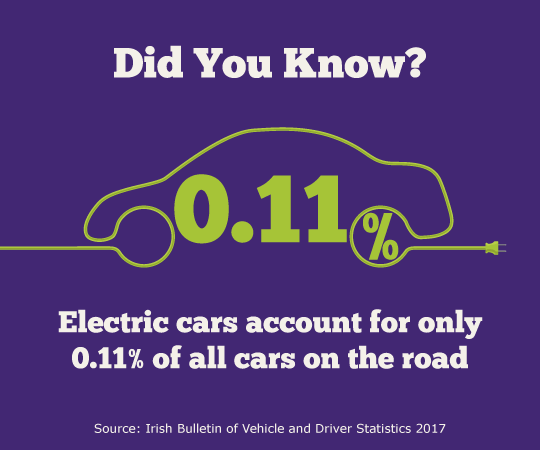 It is dissapointing to see a slow take up on electric cars. Only 0.11% of motorists have opted to drive an electric car in Ireland.
Range anxiety is one of the key factors which is preventing motorists from switching from traditional cars. For many it is a case of wait and see on whether ranges will improve in the future.
Toyota leads in market share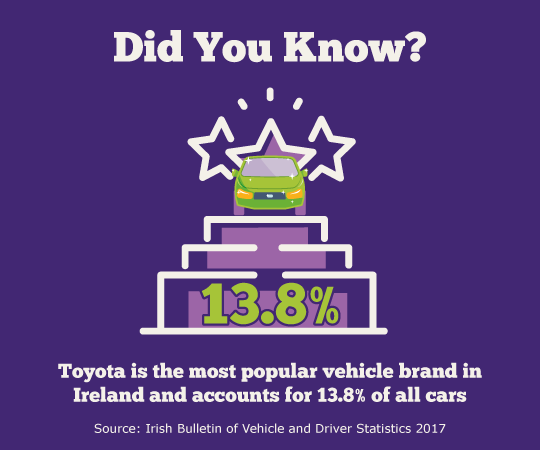 Toyota accounts for 13.8% of all private cars, 286,534 to be exact. Volkswagen follows closely behind in second place with a share of 12.2%. The third most popular brand is Ford, accounting for 11.69% of all cars. The figures from the department show that luxurious car brands still remain a rare sight to be seen here in Ireland.
Lamborgini: 3
Rolls Royce: 6
Ferrari: 33
Aston Martis: 59
Tesla: 89
Learner Drivers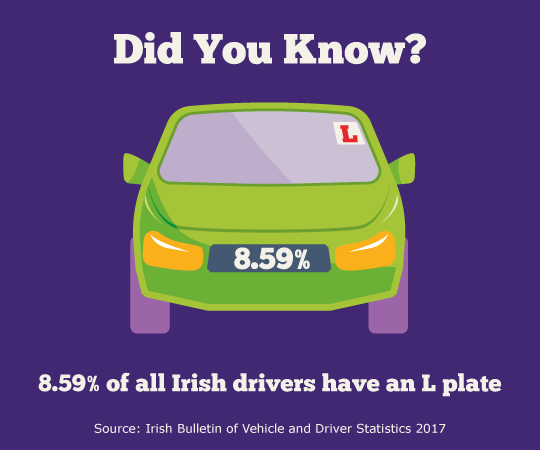 Do you remember your first time behind the wheel? Currently, 8.59% of all drivers in Ireland are classified as Learners.
As of August 2018, the shortest time to wait for your driving test is in Mullingar with an average watiing time of 7.1 weeks.
Based in Killkenny? You could be waiting up to an average of 17.4 weeks!
Diesel Dropping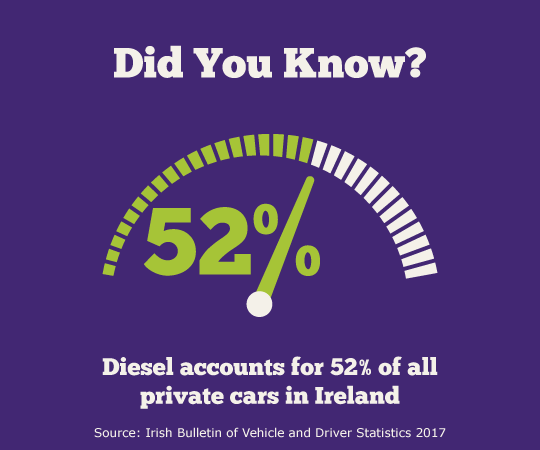 Vehicle manufacturers are turning their backs on diesel and the public are taking note. This year to date, there has been a drop of 20.13% in the number of diesel cars registered here in Ireland vs 2016.
Currently, diesel accounts for 52% of all private cars in Ireland and that figure is expected to drop dramatically over the next decade. The Irish government has set itself the goal of ridding Ireland of all diesel and petrol cars by 2030.
---
We hope that you have found these facts and figures interesting! If you are interested in receiving a competitive quote for car insurance, get in touch with us today.
See how much you could save on your car insurance simply get a Quick Quote above or give us a call on 01 400 3400.
First published by Ian O'Reilly