Introducing Our Latest Ad
Be the First to See It!
Last updated: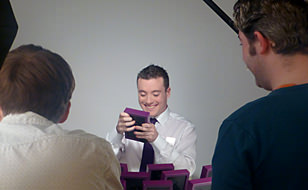 We're delighted to announce that later this morning we'll be launching a brand new TV advert featuring our very own Patrick Hanaphy!
In the advert Patrick highlights just how many insurers we speak to in order to get our customers a fantastic deal. Below is an exclusive preview of the advert which will hit our screens today.
When he's not starring in TV commercials, Patrick works as a Sales Administrator and is an invaluable part of our inbound team. He's the third member of staff to get in front of the camera following on from Caoimhe Rathbone and Matt Coombes who made their big screen debuts earlier this year.
We'd love to hear what you think of the advert? Will Patrick be winning any awards for his virtuoso performance? Let us know in the comments section below.
First published by Hassan Juma