Insuring Your Van
Let Us Do the Legwork For You
Published on by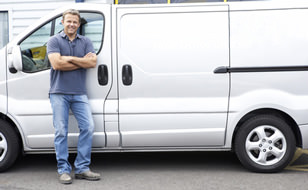 Did you know that we can insure your van? We expect you're pretty busy right now and don't want to waste time looking around for van insurance, so why not let one of our friendly team do all the hard work for you?
We speak to 9 different insurers that specialise in van cover to make sure you get great value commercial vehicle insurance. By talking to so many insurance companies we're also able to ensure that you get the type of cover you really need, with the right benefits. In fact, we can get you a competitive quote in just a matter of minutes.
There are many types of cover available too. For instance, if you're looking to cut costs, and lets face it, who isn't these days, we can advise you on the best ways to do this, such as opting against an open drive policy. We've already penned some top tips to help you save and can also arrange instalment plans to help spread the payments. There can often be substantial discounts available to drivers that have two or less penalty points as well. After all, we believe that you should be rewarded for being a good driver.
If you run a business you may also be interested to see the different types of business insurance we offer. If you are, we'd be delighted to get a member of our team to give you a call and find out more about your requirements.
If you're looking for more information, check out the van insurance section on our website or if you're eager to take out cover, just hit Get a Quote and sit back, relax and we'll do the rest for you.
Modified Date: