Insuring Your Business Assets
Get the Right Cover this Transfer Deadline Window
Last updated: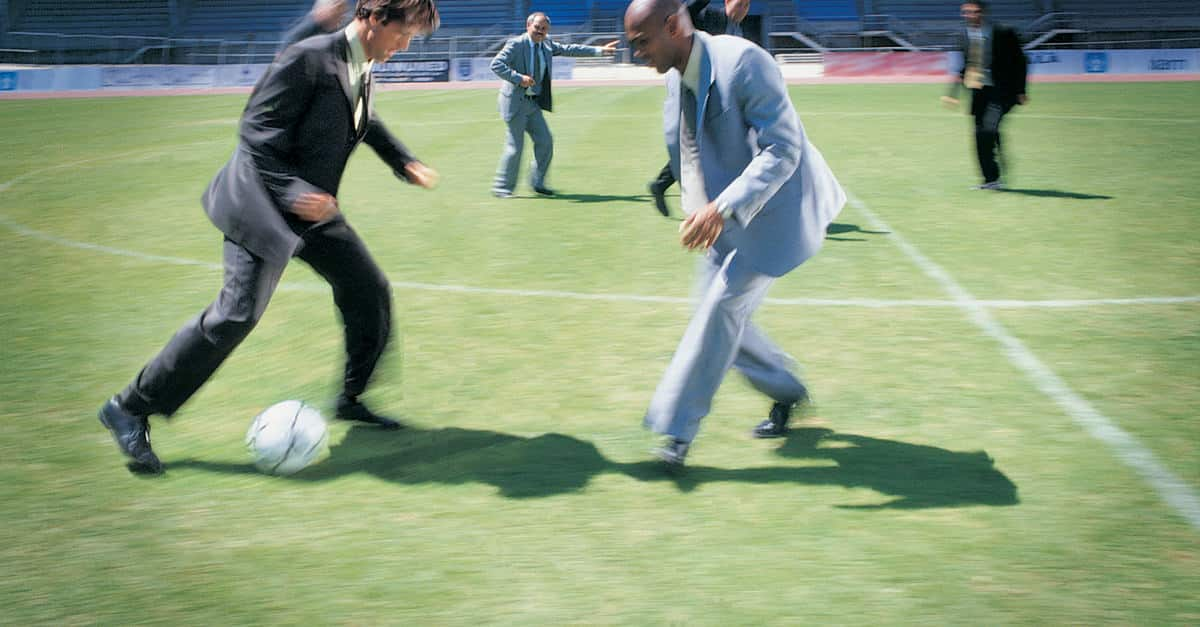 At Chill, like most of the country, we are sports fans. With today being the end of the transfer deadline we decided to write a blog about business insurance. Why you may ask? The simple reason is that football has become more business like over the last number of years. Many premier league clubs are floated on the UK stock exchange and many footballers are regularly on the highest earners lists released annually.Our blog looks at key business insurance terms every business, even football clubs, need to know when they are looking into either renewing or getting cover.
Transfer deadline day itself is big business and in recent years it has become one of the busiest news days across various channels. From live updates on many of the leading sports websites such as the BBC Football page, Sky Sports and RTÉ the day has become somewhat of an institution. Sky sports news and their ticker have even mastered the art of deadline day thanks to their highlighting of all the transfers and loans. Jim White, Sky Sports main anchor on the night, has achieved almost cult like status due to his ability to make no news at all sound like breaking news.
Although we don't work with any premier league footballers or clubs we still know that there is still some uncertainty on what insurance cover businesses need to have in place. To help you get a quick insight into some of the key business insurance terms you should know, we have teamed up with our business team to put together a quick list for you.
Public Liability

No matter what business you are in, you must have public liability insurance. This covers the policy holder in respect of all sums which the policy holder shall become legally liable to arising out of accidental Bodily Injury, Nuisance or loss of or damage to material property occurring during the Period of Insurance. So if your business caters for the general public such as museums, nightclubs, bars and football stadium then having public liability insurance in place is required by law.

Property Insurance

The signing of an inspirational player during the window can lead to increased attendance numbers. This in turn means that grounds and facilities would need to be updated. No matter what industry you operate in, property insurance give you cover for your buildings, contents, fixtures and fittings, stock, materials and computers.

Retail Shop Insurance

David Beckham earned nearly €1.2 billion in jersey and boot sales during the course of his career. Even in his five-months with Paris Saint-Germain he was estimated to have sold 150,000 replica kits. Although not every retail store will go through that amount of stock they should still invest in retail insurance. This cover provides cover for theft of trade contents/ stock, products liability and business interruption along with a host of other policy cover.

Office, Professional and Surgery Insurance

Are you a doctor, dentist, accountant or even an online retailer? The reason I ask is because you are among the many service providers who need to have insurance in place. As a service provider you need to have cover in place for your offices, staff and visitors. Having this cover ensures that if you are in a position to offer services to the public you need to have this in place.
---
Knowing what the specifics behind public liability, property insurance and retail shop insurance can save you time when it comes to researching the cover your business needs.
If you are a new or existing business we can offer you the best value business insurance no matter what industry you operate in. Why not contact our dedicated business team on 01 4003400 to speak to us about how we can help you with your cover. We like to think that we're that inspirational signing that can take you to the next level.
First published by Fergal Lynch