Insuring A Modified Car
How To Insure A Modified Motor
Last updated: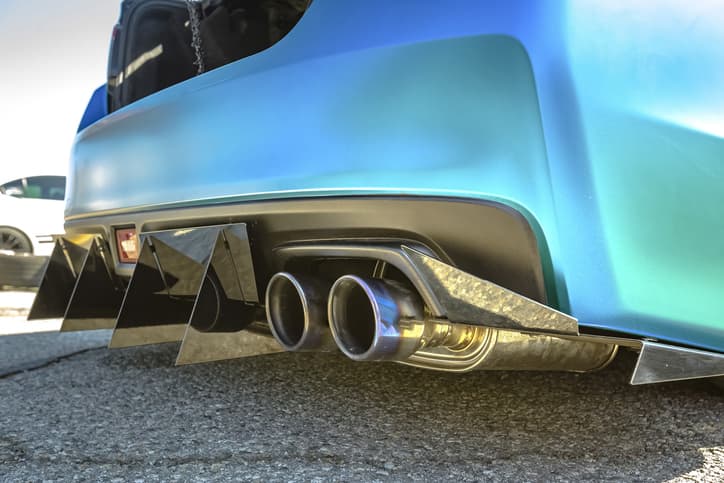 When you get a quote for your car insurance, or are looking for a renewal quote, one of the questions you will be asked by the insurer is has your car been modified in any way? This question might throw you as you might have installed a new radio or changed the alloys. This gets you thinking, does this qualify as a modification?
What Is The Definition Of A Modified Car/vehicle?
For a definition of what constitutes a modified car in Ireland we need to look at what the Department of Revenue has on its website.
It has two definitions of a modified / converted car that it uses for VRT purposes.
A registered vehicle which has been modified in such manner that any of the particulars recorded for the purpose of its registration are altered.
An unregistered vehicle which has been modified in such manner that any of the particulars recorded for the purpose of its type-approval, or, if it has been registered previously in another jurisdiction, for the purpose of the most recent such registration, are altered.
Modifying cars are not just the remit of car aficionados. Take a look at the following list and see if you have done any of the following to your vehicle, private or commercial, over the last year to help improve its performance or appearance?
Replaced the exhaust system. (passenger vehicle)
Upgraded wheel size. (passenger vehicle)
Chipped engine. (passenger vehicle)
New sound system installed. (passenger vehicle)
Modifying the vehicles fuel system. (passenger vehicle)
Lowering / raising the vehicle. (passenger vehicle)
Added tinted windows. (passenger vehicle)
Altered the body work, steps or exit. (commercial passenger vehicle)
Removed seating. (passenger vehicle)
Modified the chassis ( commercial goods vehicle)
If the answer is yes to any of the above then you have modified your vehicle.
At Chill we know that not every car goes through life in the same condition as it was when it was first sold, which is why we've got a quick guide to what you need to know if you have a modified car and are looking for insurance.
When Is A Car Modified?
The easiest way to ascertain if a vehicle has been modified is by establishing if it is in any way different/been changed from the day it rolled off the production line. If the answer is yes then this vehicle is classified as being modified.
MODIFIED VEHICLE AND CAR INSURANCE
If you are planning on insuring a modified car or are about to modify your current vehicle in any way then you need to tell your insurer straight away. If any modifications have been made to your car either by you or a previous owner then this will impact on the cost of your cover. The insurer may request proof that the modifications were carried out professionally and that they were subsequently tested and don't impact the safe use of the vehicle. The cost of the modifications will also need to be disclosed so that this can be considered as part of any replacement/repair in the event of an accident/theft.
If you fail to notify your insurer of any modifications to your vehicle when taking out cover then this will be an issue if you need to make a claim. If your insurer finds that you failed to disclose information about your modified car after investigating a claim they may not reimburse you for your claim or in some cases the insurer may deny the whole claim or cancel the policy.
STATISTICS
Statistics can play a key part in insuring a modified vehicle. For instance modified cars are unique and highly sought after by many people which makes them attractive to thieves thus the chance of your vehicle getting stolen can be greater with this type of vehicle. Drivers of modified cars are also statistically more likely to be involved in an accident. These statistics are taken into consideration by insurers when they are providing a quote for the owners of modified cars.
All changes made to a car will impact how the car was originally intended to function. They may make the car nicer to drive or just look good but they also affect the cost of repairing the car so the overall value may need to be increased for insurance purposes.
Because we work with a number of different insurers we can help you find the car insurance policy that suits both your pocket and your car. Need a car insurance quote today? Our unique car insurance quick quote takes less than two minutes. Try it today to see how much you could save.
First published by Ian O'Reilly