Insurance Saving Tips
How Much Can You Save?
Last updated: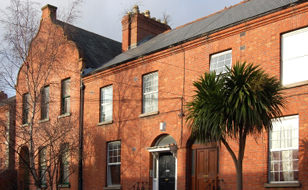 We all know this can be an expensive time of year, so we thought we'd share with you a few small adjustments that can make a big difference to your insurance premium. You may be surprised how much you can save:
Shop around

It's the easiest and best advice we can give. Insurers are all getting very competitive nowadays and it certainly pays to see who is offering what. After all you wouldn't employ the first builder you get a quote from, so why should your insurance be any different?

Evaluate your policy

Make sure you are not paying for items and benefits on your policy that you don't need. This especially goes for home and motor policies where there can be added extras. However, it's really important that you seek independent advice from a professional insurance advisor before making any drastic changes to your policy.

Do your sums

For home insurance, you should take the time to add up the value of everything in your property, as well as the cost to have it rebuilt. In the boom time properties were worth considerably more than they are now, so we advise that you speak to a few independent builders for a price on how much it would cost in "today's money" to rebuild your home from the ground up.
Similarly think about your contents. If you tipped your house upside down and everything fell out of it, how much would it cost to replace everything? And don't be sentimental! Unfortunately, insurers can't put a price on your sentiment.

Reduce the risk

You should think about installing certified intruder alarms and smoke detectors in your home as these show you are taking preventative measures in order to secure your home. The good news is a lot of insurers reward customers for doing so by applying discounts to their premium.
If you're looking to save time, as well as get fantastic value home insurance or cover for your car, give our friendly team a call.
First published by